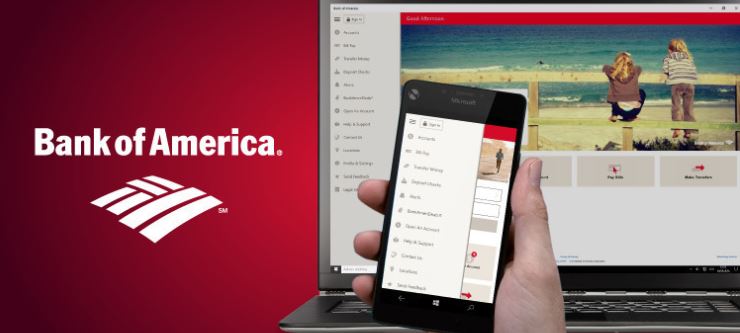 Bank of America App: Banking For the Future Stepping into a huge bank and speaking with a teller can happen right now on your smartphone. You might be at home or work, and your banking needs are taken care of in a flash. Introduce yourself to the Bank of America mobile app. This financial institution offers nearly every transaction possible through their proprietary platform.
Helpful Dashboard
Log in to your account to see these features on the main page, such as:
• Account balances
• Instant credit score
• Message alerts
• Rewards balance
The dashboard is a user-friendly space where you can navigate into other areas with greater detail. You can even browse through other products that the bank offers. This app also includes Zelle on the dashboard, which is the latest way to send money to other people. Pay off your debts with zero effort by using the Zelle application.
Bank of America Mobile Banking
Price: Free
Category: Finance, Popular Now
Version: Varies by device
Developer: Bank of America

Uninstall the app:
1. Go to Settings menu
2. Choose Apps or Application manager
3. Touch the app you want to remove
4. Press Uninstall.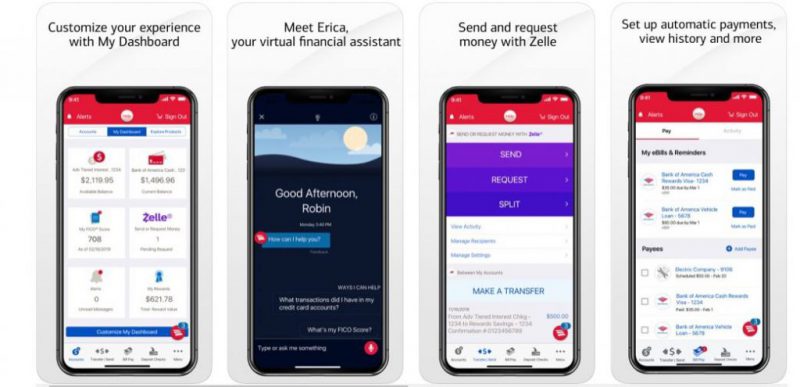 Moving Money Like a Pro
Along with Zelle, you have access to transfer options within your accounts. Move money between checking and savings, for instance. Try an automatic transfer each month so that you can keep up with a healthy, savings amount.
Moving money is attractive to virtual thieves, so the Bank of America mobile app integrates top-notch security into the software. Use traditional passwords, Face ID or Touch ID to safely access your money and move it with confidence.
Versatile App Alerts
You can't always be staring at your account information each day. After an app download, set up one or several alerts. Customize them to your needs. One alert might tell you when a withdrawal of $100 or more has occurred. Another alert might be based on a check or specific payee. With this information, you'll have control over your finances.
Bill Reminders
Pay your bills on time, every time with eBills from BofA. Set up manual payments at your leisure or create automatic debits. There are reminders about upcoming bills that need your attention too. With only a few taps, you can create a payment, edit it and cancel the action at any time.
Photo Deposits
Taking a physical check into the bank isn't necessary anymore with photo deposits. Snap a photo of the front and back sides of the check, and BofA does the rest. You'll always see a record of these deposits too. Know if the funds have been released or not. It's all visible on the BofA app.
Integrated Assistant
Meet Erica in the BofA app as well. She is the virtual assistant who can help you navigate the features without tapping on the screen. Ask her about money transfers, account balances and more. She'll even search for financial products by accessing the BofA website. Erica gives you tips and tricks in the financial world so that you can always stay up-to-date with the latest trends.