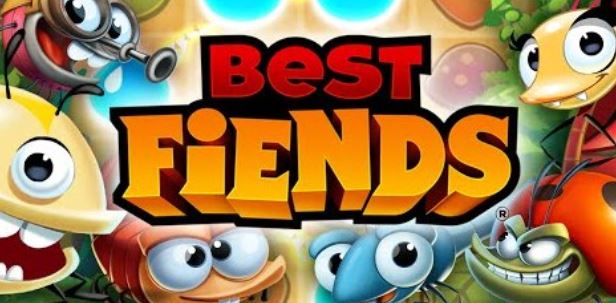 Seriously Digital Entertainment is the creator of the Fiends Free Puzzle game. It's noteworthy that the Best Fiends mobile app game download reached its $100 million marks in revenue just three years after its launch back in December 2017. Collecting the Best Fiends and finding out what types of special power each one has, is the main theme of this online digital game.
Install the mobile app, enter the island of Minutia and enjoy the fiendish fun! The game is a free virtual puzzle with a battle between a variety of slugs, fiends, and slime. Almost all the inhabitants of this world are cute, colorful and courageous.
Best Fiends – Puzzle Adventure
Price: Free
Category: Puzzle
Version: Varies by device
Developer: Seriously Digital Entertainment Ltd.

Uninstall the app:
1. Go to Settings menu
2. Choose Apps or Application manager
3. Touch the app you want to remove
4. Press Uninstall.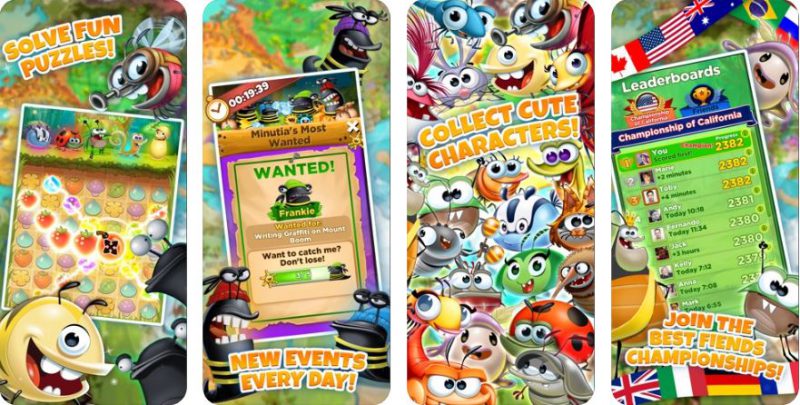 What are Fiends?
Fiends are little mystical creatures that are mischievous inhabitants of Minutia. They are little characters who live with their families. Many of them were moved out of the area and wiped out by angry slugs.
Some of the Fiend Game cartoon characters are named Edward, Jojo, Harry, Temper, Tantrum, Woody, Vega, Vincent, Thorn, Dot, Terry, Nog, Lacy, Karma, Tim, Dina, Gene, Lapoleon, Moose, Bob, Newt, Rose, Dee, Carmen, Dennis, Brittle, Eleanor. Freddie, Miles, Beebert, Whisper, Splendid, Boggles, Bo, Wu, Gordon and Kwincy. There are even two centipedes known as VIP Gene and Gene of Rock.
Characters of the Game
Several of the cartoon characters are male and several others are female. Each lives in a specific area on the island, such as the Green Glades, the Mellow Flowers, the Dewdrop District, Mushroom Village, and Strawberry Patch.
The Fiends and Slugs cartoon characters consist of earthworms, beetles, scorpions, lacewings, ladybugs, caterpillars, moths and cockroaches. Others are frogs, spiders, butterflies, ants, lizards, crickets, dragonflies, mosquitoes, rabbits, grasshoppers, and wasps.
The World of Minutia
As a 3D animation, the viewers play the Fiend games in the sun on the island of Minu-tia. There are 40 Fiends in this virtual world and many new additions to follow. The Slugs have gone from being nice neighbors to becoming a threat to the other inhabitants of the island of Minutia after a meteor slammed into Mount Boom.
-The Slugs have been transformed into greedy pests.
-They are trying to eat everything and conquer Minutia.
-The heroes are fighting to take back their island.
-All players have 2,000 slimy levels to go through!
With 70,000,000 million players already, everyone is enjoying hours of lasting fun. Many are discovering daily conditions that they need to overcome. The game is easy to play, and the graphics are blazing! With lively music and a heroic storyline, everyone can travel through the world of Minutia.
Changing Friends
In case you want to change Fiends, you must choose "Start" and select from "Upgrade Fiends" or "Change Fiends". You can even swap a team simply by tapping on the "Change Fiends" button.
As a player, you can collect the Best Fiends who possess epic abilities. You'll never get bored and will always be able to resolve even the most difficult situations. Observe how the characters develop at the different levels and enjoy a line matching game that's at the same time quite a puzzle!