Managing your finances might feel like a daunting task. However, what if you could manage all of it from one app? This includes your credit cards, bills and up-to-the-minute purchase notifications on your phone. That's what the Capital One Mobile app offers. This banking company is a name that you already know and trust, and now you can use its app to take control of your finances.
Capital One® Mobile
Price: Free
Category: Finance
Version: Varies by device
Developer: Capital One Services, LLC

Uninstall the app:
1. Go to Settings menu
2. Choose Apps or Application manager
3. Touch the app you want to remove
4. Press Uninstall.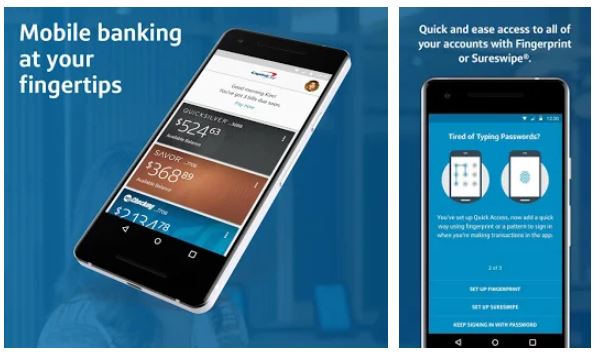 Safety Is a Touch Away
Safety is a top concern for everyone who uses mobile banking. Thankfully, Capital One understands this and lets you lock the app with a four-digit pin or your fingerprint if your phone has a fingerprint reader. This ensures that no one except you can gain access to the app.
Of course, Capital One Mobile takes safety to another level with the ability to monitor your credit score. Using CreditWise, you can see changes to your credit score. You get this free service just for being a Capital One customer.
Also, you can monitor all of the purchases that are made on your account in real time. When you make a purchase, you'll get a purchase notification on your phone. Do you see a purchase that you didn't make? You can easily lock your card from the app and even report the fraudulent purchase.
Another safety benefit is enhanced transaction information. When a purchase is made with your Capital One card, you get detailed information about it, including the amount, the business address where the card was used and the time when the transaction took place. You can see how the transaction will appear on your credit card statement as well.
Credit Card Rewards Management
Like many other credit card companies, Capital One offers the ability to earn rewards when you use its credit card. Using Capital One Mobile on your phone, you can monitor and redeem these rewards, including airline mileage and cash-back credit redemptions. You're free to redeem your rewards how you want.
Give Capital One Mobile a Try
If you use Capital One banking or credit card services, you should try Capital One Mobile. The app is completely free to download, so there's no drawback to trying it. Having the ability to monitor your accounts on the go is the easiest way to control your finances. Being able to monitor your credit score through CreditWise, deposit checks remotely and lock your card in the same app makes the whole package even more useful. Install Capital One Mobile today to enjoy quick access to your Capital One accounts.