Craigslist has created a digital app for their market platform that allows users to buy and sell products on the internet. There are also other categories that can be selected, including finding workers, vehicles, and more.
We are going to spend some time looking at the most popular features that are available within the Craigslist app. There are already thousands of users that take advantage of the convenient Craigslist mobile app, but there is always the opportunity for new users to join.
craigslist
Price: Free
Category: Shopping
Version: Varies by device
Developer: craigslist.org

Uninstall the app:
1. Go to Settings menu
2. Choose Apps or Application manager
3. Touch the app you want to remove
4. Press Uninstall.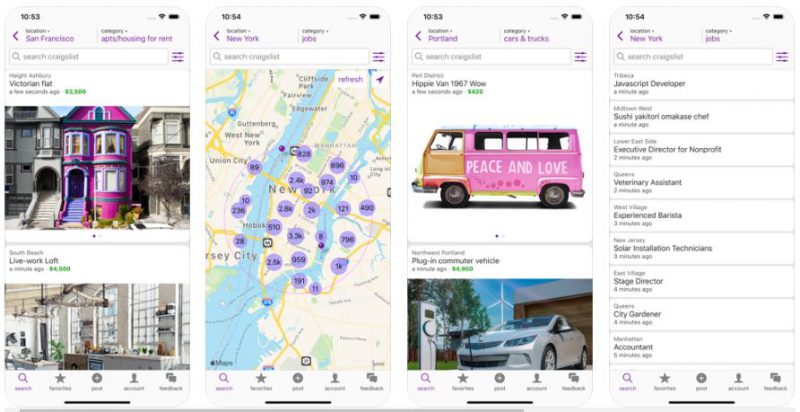 Craigslist has been around since 1995, but their digital app is relatively new. They have utilized their experience with the desktop platform to create a convenient and innovative app that works for everyone. If you are looking for a fast and convenient marketplace that you can utilize locally, then go ahead and select the Craigslist app on the digital app store and install it on your compatible mobile device.
Features and Benefits
There are several high-quality features that you will immediately notice when utilizing the Craigslist app. The simple interface allows you to search for target locations in your very own neighborhood. This means that you will never have to worry about traveling too far away or paying for expensive shipping and handling costs.
If you are looking to hire an employee or temporary worker, then you can simply filter your search with specific target filters and find some of the best-matching workers that are available within your city.
Craigslist's platform is also extremely popular for buying and selling vehicles. If you are planning to buy or sell a car, then there is probably no better digital app for that than Craigslist. You can look for specific years, models, and brands of vehicles right within the Craigslist search engine. In a matter of moments, you will have access to all of the vehicle listings within your target range.
After you find some listings that match your search criteria, you will then have the opportunity to save them and set alerts to remind you to revisit them at a later time. You can also post your very own listings or advertisements on Craigslist right from within the digital app.
Features

High-Quality Search Engine with Thousands of Product Listings

The App Includes Search Filters for Vehicles and Employees

Craigslist has built a convenient Interface to make the App as Simple as Possible

Pros

Extremely Simple to Operate

Create, Edit, and View Product Listings in a Matter of Moments

Mostly Positive User Feedback

Cons

The App is Slightly Glitchy and Laggy at Certain Times

Conclusion
Craigslist is a reliable brand that has been around since the mid-1990's, but they are currently trying to keep up with their competition by creating a mobile app. They have an extensive platform that is constantly updated with new listings, but convincing new users to join them has been harder with every moment that passes.
You will now have the opportunity to download and install the Craigslist app for yourself. You should certainly visit the App Store and give it a try for yourself to see if the features that we have mentioned are right for you