As you may or may not know, Facebook was one of the first major social networks to really take off. Not only does it give people around the world the chance to share updates and photos, but it also gives them a chance to stay in touch with one another. It also gives businesses a chance to interact with customers and the broader community. Chances are you have heard of the main Facebook platform, Messenger, WhatsApp, and Instagram, which Facebook owns, and perhaps Facebook Ads, but have you heard of Facebook Viewpoints? If not, here is the scoop about why you should download it, as well as a broader review.
Facebook Viewpoints
Price: Free
Category: Tools
Version: Varies by device
Developer: Facebook, Inc.

Uninstall the app:
1. Go to Settings menu
2. Choose Apps or Application manager
3. Touch the app you want to remove
4. Press Uninstall.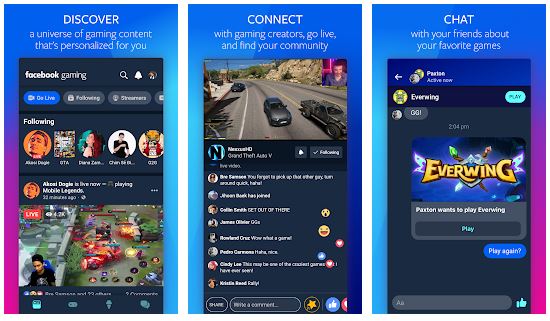 Ever wish you could help shape something that has had a huge impact on your life? Want to learn more about what happens behind the scenes at Facebook? Intrigued by the thought that your opinions could shape the future? All of this is possible with Facebook Viewpoints. The app lets have an inside glimpse of technology and all that goes into the social network.

To use it, install it and create an account. Note that the data from Facebook Viewpoints may be used to improve the Facebook experience. Your information within the app is not sold to third parties, and activity is not shared on Facebook or through other accounts without a user's permission.



The App's Benefits

Facebook Viewpoints is unique and beneficial to its users and developers alike. How so? Read on for some reasons.

Influence the Future: Your thoughts could influence new changes within the platform. How cool is that?

Earn points: For each program you participate in (and successfully complete), such as surveys, research and tasks, earn points to feel proud of what you have accomplished.

Be in Control: Every program is upfront about which data is used, to help you be informed about which ones you choose to join.

Have a Voice: The data from Facebook Viewpoints influences the boarder Facebook community and benefits its apps and services.

Get notified: Once new programs become available, you will get an email or an account notification.

Updates Galore: Sign up to get news and insights from Facebook Viewpoints. Learn on your own time.

Get Paid: Points translate into money. Earn some side cash and get paid via PayPal. Score! Everyone could use a little extra cash right now, so this could be the perfect way to do that.

Location-Based: Some programs are based on your location, so you learn alongside your neighbors, friends and community members.

The U.S. Comes Together: Currently, Facebook Viewpoints is only available to U.S.-based Facebook users who are at least 18. Program eligibility relates to your location and the needs of specific programs. Experiences may vary.

Get Updated: Through newsletters and Community Updates, stay on top of all of the new Facebook Viewpoints insights and happenings.

Our Review of the Facebook Viewpoints Mobile App

For those who have always wanted to learn about what goes into a social media app, particularly Facebook, Facebook Viewpoints is unbeatable, and we recommend that you install it.

If you would rather just enjoy social media for what it is, it may not be for you, but it cannot hurt to look into it. Who knows? Maybe you can pass the installation link on to a friend.

In either case, it is a unique opportunity, one that you can talk to friends and family about for years to come. We hope you give it a chance and try out a program. Maybe you will earn some cash, too! Make your voice matter. Sign up today