Facebook stands out since it's a social media platform with one of the biggest followings. With countless users on the site, it comes as no surprise that you can install the Facebook app on your phone and check your feed whenever you want. However, is the Facebook app worth your time or should you stick to browsing on your computer?
Facebook
Price: Free
Category: Social
Version: Varies by device
Developer: Facebook, Inc.

Uninstall the app:
1. Go to Settings menu
2. Choose Apps or Application manager
3. Touch the app you want to remove
4. Press Uninstall.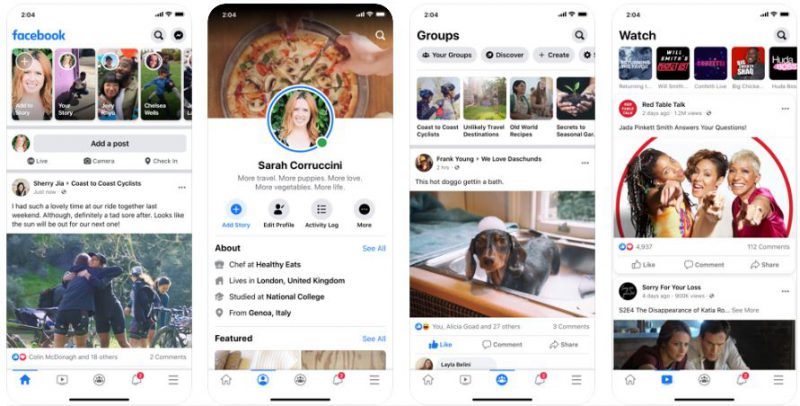 The app uses touchscreen controls so you can easily use it and see what your friends posted on Facebook. For example, when you access your news feed, you can swipe your finger down on the screen to look at posts that your friends made. You can also click on their names to view their profiles and see anything else they have posted.
You can also look through your groups, view your profile, see your notifications and use Messenger through this app. It all uses touchscreen controls to make navigation as easy as possible. By taking advantage of these features, you can easily have the same experience with Facebook that you usually have on your computer.
Notable Benefits
The most notable benefit is that you have Facebook available at any time. You no longer have to sit at your computer to post updates or upload pictures. Instead, you can do it all at any location, as long as you have your phone, allowing you to update people as events happen. On top of this, you can still message and interact with your friends.
The Facebook app also stands out because you can respond to messages and friend requests as soon as you receive them. You can even set up the app to send you a notification whenever you get a message. This will also allow you to send requests to people that you see in real life without forgetting about them by the time you get home.
Other Highlights
Many people like to use Facebook and connect it with Messenger. This way, if you receive Facebook or text messages, they will all appear in one place, making them easy to respond to. This provides some extra convenience so you don't have to constantly switch between Facebook and your text messages.
Remember that you can still access other parts of Facebook through this app. For example, you can go to the Marketplace and see if there's anything being sold in your area that you want. You can also look at upcoming events to see if you can attend any of them or potentially participate when they occur.
Conclusion
The Facebook mobile app allows you to easily get in touch with your friends, post updates and message anyone that you want to. It makes your time on social media easier and more convenient by putting it all at your finger tips. If you use Facebook often, then you should download this app and stay in touch with your friends.