Let's talk about an app that's making parents all over the country happy. It's Messenger Kids! This app is a great way for kids to talk to their friends safely, and for the parents to know what is going on with their kids. This is a great mobile app for children everywhere.
What is the Best Feature?
Well, it doesn't require the kids to have a phone number. That's right. It actually allows kids to communicate with one another via wi-fi. This isn't innovative, as the Facebook messenger has the same feature, but the app doesn't have the children create a profile for the whole of the messenger to view. This is ideal for parents who want to monitor their child's social interaction.
Messenger Kids – The Messaging App for Kids
Price: Free
Category: Communication, Popular Now
Version: Varies by device
Developer: Facebook, Inc.

Uninstall the app:
1. Go to Settings menu
2. Choose Apps or Application manager
3. Touch the app you want to remove
4. Press Uninstall.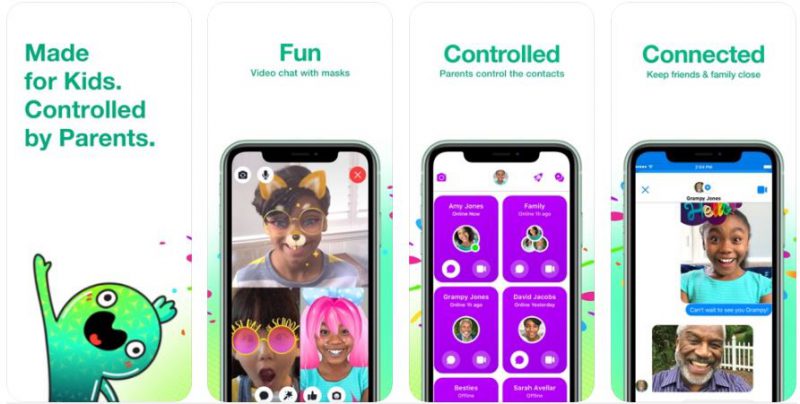 What are the Other Features?
Well, there is a list of features, including blocking friends or people the kids don't want to talk to. This is also monitored by the parents and can be a great way for the parents to stay active in their young child's life. If they have friends in school and want to talk to them outside of school, at home, and after dinner, then this is a great app for them to use. Another great feature that combos from the previous sentence are that parents can block bedtime use. In other words, parents can lock out the kid from accessing their phone after bedtime. This is a great feature as a parent because you know that even if your kid sneaks their phone to their room at night, they can't talk to their friends.
More features include the ability to video chat. They can video chat, and it is monitored by you, and you will have full control over what they see, and they can even use it to call and talk to family members across the country. This is a great way to stay connected to the extended family that lives far away as well.
Another cool feature is that kids can even use kid-friendly social interactions, such as Gifs, Emoji's, stickers, and more. The best feature in this department is the drawling tools that allow kids to show expressive creativity. So kids can draw what they want, and share it with their friends over their chats and video chats.
A great feature for the kids is that they get to use kid-friendly filters that allow them to act silly with their friends so that they can express themselves in a cool and unique way. They can also use fun reactions to their video chats that allow them to make their friends or family laugh in the process. And they also get to use kid-friendly sounds that are sure to allow them to have hours of fun on video chat and regular text chat.
The final feature is for the parents. It's called the parent's dashboard, and it allows you as the parent to monitor their interactions and friends list. It also allows you to monitor their messages on the Messenger Kids mobile app, and so much more. Like the fact that you can see their entire friends list, and the second that they block their friends, it will notify you that they had done so. These are just some of the things that parents can monitor from their kids.
Conclusion
With so much bad out there, we know that it's hard to let your kids have fun on the internet. However, with this app, there is no danger involved, and you can securely monitor your child's interactions with other kids and family. So there's no reason to not let them try. Did we mention that there are no ads or in-app purchases? Well, what are you waiting for? Download it and install the app today!