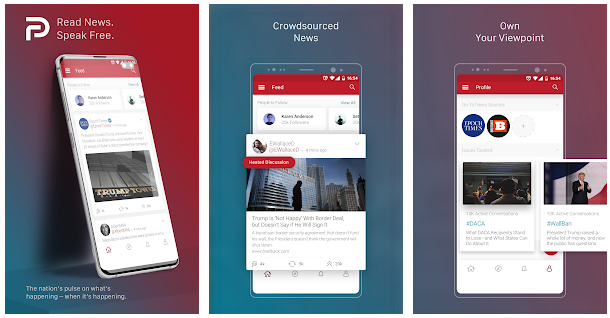 On the heels of a heated 2020 presidential election, where a record number of Americans came out to cast their vote, stands a divided and less than unified nation. On top of that, the economy, COVID-19 and a myriad of other factors have lead people to want to make their voices heard now more than ever.
But, while that can be hard for some on a state or local level, apps, such as Parler, make it even easier to speak up and get others to listen. Think it might be worthwhile to install Parler? Check out our review below and decide for yourself.
Parler
Price: Free
Category: Social
Version: Varies by device
Developer: Parler LLC

Uninstall the app:
1. Go to Settings menu
2. Choose Apps or Application manager
3. Touch the app you want to remove
4. Press Uninstall.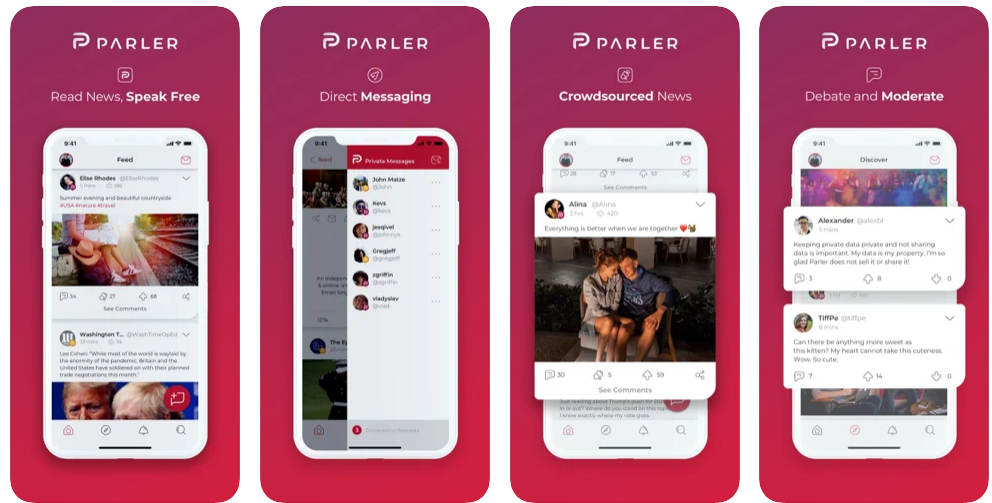 Features and Benefits
Offering users a non-biased, free speech platform that is focused on protecting one's rights, Parler opens up opportunities to build community, as well as enjoy news as it happens, in real time. Feel empowered and filter content to see what should - and should not be - monitored. And, most of all, become a verified user of an established community. Be a part of something greater than yourself.
Pros and Cons
See the pros and cons of the Parler mobile app.
Pros
Discover what is new: Whether you are into sports, entertainment, politics or news, get the 411, fast.
Respond to community leaders: Engage with their comments and make your thoughts known.
Parlays: Vote, Echo or comment on Parlays, where users can share their views.
Debate plus moderate: Be in charge of a conversation and watch civil discourse happen.
Viral experience: Learn what it takes for news to go viral, and get caught up in the experience.
Learn: Find out who followed you, the responses to your Parlays, respond to reactions, message others and be immersed in a world of thought and debate.
Customize your profile: Change your picture, information and other attributes.
Cons
Lots of users: Due to recent events, many new users have been joining Parler to get a chance to share their views. This influx of users may alter the experience for some.
Reliability: Current users report that the app is prone to crashing, so if you want to use it, bring your patience.
Long download time: It is not fast to install the app. Make sure your phone is plugged in and you have time to wait before you do so.
Skews towards certain views: A majority of users have one viewpoint, which tends to be conservative. This is both a positive and a negative attribute of Parler.
Conclusion
Parler is a revolutionary mobile app for those who would like to make their voices heard. If that is you, maybe you should decide to download it. After all, where else can you listen to others and not get comments blocked or altered? As we are still in the midst of a pandemic as well, it can help to have a safe online community in which to be involved as well. You will be at no risk of getting COVID and still have a chance to air your opinions. Pretty great!