If you are like many people who have cut the cord in recent years, you may be looking for a cheap TV streaming mobile app to replace your old cable box. Many alternative services allow you to watch live and on-demand TV programs right on your phone. Philo is the latest app that hopes to earn your hard-earned subscription dollars each month. Read on to find out if Philo provides a value proposition worth considering.
Philo: Live and On-Demand TV
Price: Free
Category: Entertainment
Version: Varies by device
Developer: Philo, Inc.

Uninstall the app:
1. Go to Settings menu
2. Choose Apps or Application manager
3. Touch the app you want to remove
4. Press Uninstall.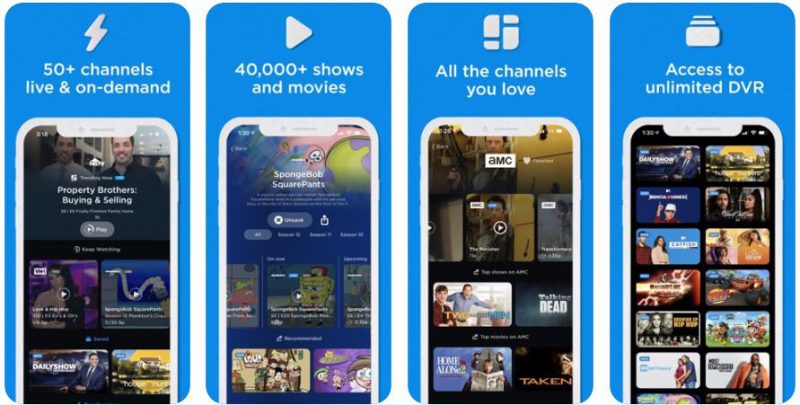 The Philo streaming app is easy to install on both Android and Apple devices. It is free to download and creating an account takes just a few seconds. The interface is clean and easy to navigate, even if you are loading it up for the first time. You can search through individual channels or browse some pre-selected categories like Top-Rated shows. You also have the option of browsing a TV guide to learn when upcoming shows are specials will be airing.
The interface is dark which can be great in a dark environment. However, trying to select a show when it is bright outside can be quite difficult. The screen is often too dark to see which program is being selected through the glare. The good news is that the shows themselves come through clearly during playback. Once you have a show up and running, you can comfortably watch it anywhere your phone can establish an internet connection.
The Value Proposition
An active Philo subscription will cost you $20 a month. This subscription plan offers you 58 channels to choose from. You can watch each of them live in a way that is indistinguishable from traditional cable boxes. There is even a limited DVR functionality in case you can't make the premiere showing. While you can save a recording of upcoming instances of a show, these recordings don't have their own dedicated section. You must go into each show page individually to see which episodes are in your collection. This is a bit limiting at first, but it is easy enough to get used to.
The 58 channels provide a decent range of programming from a variety of networks. Of course, as with any TV streaming app, the available networks are subject to change as new deals are worked out behind the scenes. You can always do a quick web search to find a list of available channels right before purchasing a Philo subscription. One thing that makes Philo different than most other streaming services is how there is only one subscription tier. You only have access to the standard $20 plan with no room to customize. While some may love the simplicity of this model, others won't have any option to watch the content they want the most.
The Viewing Experience
Although channel selection is a very subjective topic, the one thing every TV watcher can agree on is wanting a quality viewing experience. Luckily, Philo does an excellent job in this regard. You can seamlessly hop into any live TV program without a hitch. Wifi will always provide a more stable experience, but you can reliably enjoy live TV even when connected to your cellular data. It is also nice to not have to worry about inclement weather like you would with a satellite or cable setup.
One cool feature is the ability to start any live TV broadcast from the beginning. This is an excellent fallback for when you lose track of time or find something that piques your interest while browsing. The best part is that it works uniformly across all programs we attempted to rewind. There are no restrictions on primetime television like with many other streaming services.
The Final Verdict
Since there are so many options for cord-cutters these days, most people just want to know which TV streaming app will offer the best bang for their buck. Philo offers a great interface for watching live TV and provides excellent video playback functionality. On the technical front, Philo is an overwhelming success. However, the best streaming service for you will ultimately be determined by the few channels you watch the most.
If Philo's 58 currently available channels include your favorites, then it is well worth it to sign up. If one or more of your most-watched networks don't have a partnership with Philo just yet, then you may want to keep looking for an all-in-one live TV solution