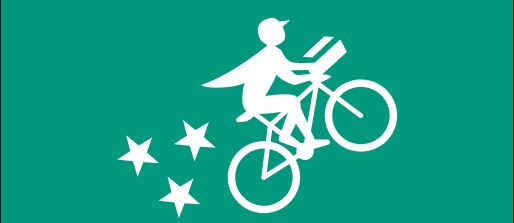 Postmates is one of the hottest companies out there due to the convenient services they offer. Postmates has turned to newer and faster technologies to connect people with their food in a timely manner. Let's take a look at their latest app, Fleet by Postmates.
This app is designed for Postmates workers who will be purchasing food for clients. It is not designed for the clients themselves. There is a separate app for this purpose.
Postmates – Fleet
Price: Free
Category: Maps and Navigation, Popular Now
Version: Varies by device
Developer: Postmates Inc.

Uninstall the app:
1. Go to Settings menu
2. Choose Apps or Application manager
3. Touch the app you want to remove
4. Press Uninstall.
Postmates employees download the app and have access to a dashboard where they can oversee deliveries. All that is required is a username and password to access your account. When making deliveries, cellular service is necessary to connect to GPS systems and the internet. Every time a driver makes a delivery, they can look up all the details of the optimal route. This saves them time from calculating routes their route and potentially making a wrong turn. They can also see info such as the expected time of delivery and any special notes by the client. Overall, Fleet allows drivers to customize deliveries and cater to any special needs. Clients have praised this attention to detail and how Fleet complements the traditional Postmates app.
In general, the client requests an order through the normal Postmates app. Fleet then identifies this order and assigns it to an appropriate driver. He or she is then able to see the necessary items and the best route to take.
Benefits
After a delivery, users can see exactly how much money they earned from the transaction. There are no secrets when it comes to income or how much you are being paid from each delivery. Users are also able to request weekly deposits or random cash outs on demand. This is a very handy feature as there is no need to issue a written statement or email to the company. Workers have full control over their earnings.
When they install the app, users are provided with a free delivery bag to help their efforts. They are also assigned a prepaid card for faster checkouts at grocery stores and restaurants. Postmates has waived a number of fees at stores, so employees don't have to pay any more than they have to. This app has made it evident that Postmates cares about their drivers. With Postmates gear, drivers can show off their intentions and desire to purchase goods as quickly as possible.
Other features
As mentioned before, the GPS system in the app is really intricate. It is constantly updated with clients who wish to order in your vicinity. This way, the driver can respond as quickly as possible to each order. If you need to make multiple deliveries, the app will list them as checkpoints so you can plan an efficient route and check these boxes off one by one. As you make progress, your location will be shown on the app of every recipient. This allows for communication while minimizing the amount of typing necessary. They will be hungrily awaiting their food while you focus on driving and picking it up.
ID verification is another feature of Fleet that has been highly praised. The legitimacy and security of delivery services are often questioned. How do I know that my driver is the right person, and how do I know that he or she doesn't know all of my personal info either? Fleet has found a perfect balance between all of the above. Drivers are required to authenticate their phones upon beginning an order. As they progress, their status is constantly updated on the client's screen. Similarly, the client has to verify their email address and other personal info. When all is said and done, Fleet ensures that the right two individuals are able to connect with minimal hassle. Many experts have said that this sort of transparency is one of the best parts about this mobile app.
Conclusion
Fleet by Postmates is an incredibly useful app that allows employees to serve their clients better. The many features of the app guarantee that deliveries are accurate and on time. Fleet is updated on a regular basis to ensure the best user experience possible.