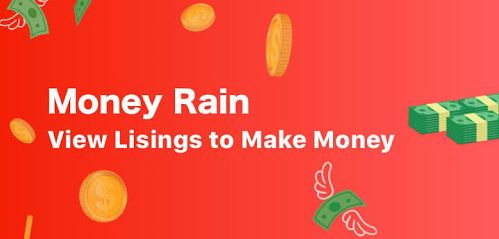 There are a plethora of things that you can do on the new 5 miles mobile app. You can buy, sell, and so much more with this new app. The best thing is that the app is free to install, and you don't have to pay until you win a bid. So what do you need to know? How about we discuss the features and tell you why we think you should download this mobile app?
5miles: Buy and Sell Used Stuff Locally
Price: Free
Category: Shopping
Version: Varies by device
Developer: 5miles LLC

Uninstall the app:
1. Go to Settings menu
2. Choose Apps or Application manager
3. Touch the app you want to remove
4. Press Uninstall.
There is a multitude of features that span from easy to use to features that aren't on any other shopping or bidding platform. So let's dig in and start with the features that aren't on any other device. You have access to S.E.A.L., which means safe exchange area locators, which allows all of your exchanges and money transfers to be discreet and safe. Another new feature is that it uses phone number identification to reduce the number of frauds and spam requests so that you won't get peppered by calls that are trying spam and steal from you. Boost is a feature that allows you to move your listings to the top of the board feed without having to pay a single cent. You can also leave, and read user reviews so that people who are not sure about their purchase can read about their experiences and the conditions of the products. There is a myriad of tools to use to help sellers sell their products faster and easier. This also includes services such as finding jobs, help find people to hire, and housing categories with a lot more things to come. They have shipping and online payment features within the app, so you don't have to worry about anything, including shipping, and payments don't process unless you win. You can also find or post deals in your area, which include everything from sales, restaurant deals, retail deals, estate deals, events, and so much more. Now, we'll jump to some of the other known features that paired with the never before used features makes this app superior to others.
There are many features to make the app easier to use. These features start with a snap of a photo. From there, you can post, place, and offer up your item to be ready in second from within the app. It also uses G.P.S. and zip code to find thousands of nearby listings to help you find the best price for you. You can also chat in-app to make an offer on the items. You can easily register with Facebook or Email. You can also share your listings on Facebook, SMS, Email, and even Twitter. The last easy to use feature is boost, where you can send every post to the top of any feed. The safe features start with your registration verification with email, phone, and Facebook. You can also read reviews of both buyers and sellers, so you know who to avoid. The 5 miles teams constantly monitor the listings and chats to prevent fraud. You can use S.E.A.L. as mentioned above to find a secure meetup spot. The app doesn't share your information with anyone, not even the buyers or sellers you are interacting with. Finally, on the safety features from, if you don't want to meet up, you can choose your shipping and exchange method. Finally, there are the fun features. These aren't as vast as the other features in the list, but they're fun to use, starting with being able to like and follow seller. You can also search and filter to find relevant listings to help make your experience easier. You can discover amazing items near you as well as far away by browsing photos. To sell faster, you can post on Facebook or Twitter. You can chat to share more details, photos, and choose a meeting spot. You can also make an offer and get all the best deals.
Why Should You Download the 5 Miles App?
You should install the 5 miles app because it's a new way to shop, bid, and collect things. There are a plethora of features that should entice all kinds of buyers. You can also sell all of your products fast. The app is free to use, and you only have to pay when you win a bit or make a purchase to pick up an item. There is no reason not to try the app out, you don't pay anything, and you are in full control of all purchases made. Try it today