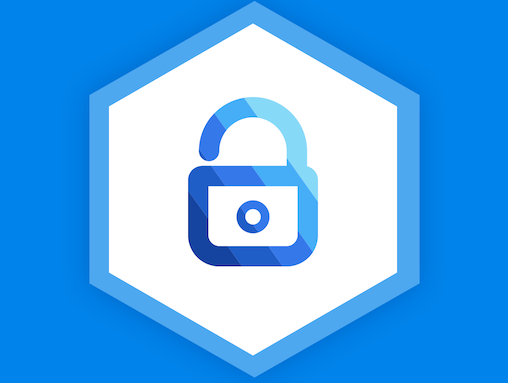 There was a simpler time before the internet when it was much more difficult for kids to access bad materials or get in touch with strangers online. The internet has its uses, but the threats are also there and have increased over the years with the explosion of various social media and gaming apps. Even if your child uses the device responsibly, it can still be addicting and distract from doing homework and other important tasks. It is ideal for your kids to have parental controls set up until they are a certain age. The Parental Control Kroha mobile app empowers you as a parent to take control of the situation.
You paid for their phone and should know what's happening regularly. It's also vital that you're honest and transparent with reasonable expectations. You will discover some unique perks here about this app and its specifics. It's exciting because you will have an extra layer of security guarding and protecting your kids from the dangers of the internet. Children are glued to their phones these days, and it isn't healthy for hours. Setting a limitation for phone usage is more effective with the Parental Control Kroha mobile app. It helps you to take charge authoritatively while reminding your kids that using the phone at their age is a privilege. There are many benefits to using the internet, but it should be monitored and balanced with daily life.
Parental Control Kroha
Price: Free
Category: Parenting
Version: Varies by device
Developer: Parental Control Kroha

Uninstall the app:
1. Go to Settings menu
2. Choose Apps or Application manager
3. Touch the app you want to remove
4. Press Uninstall.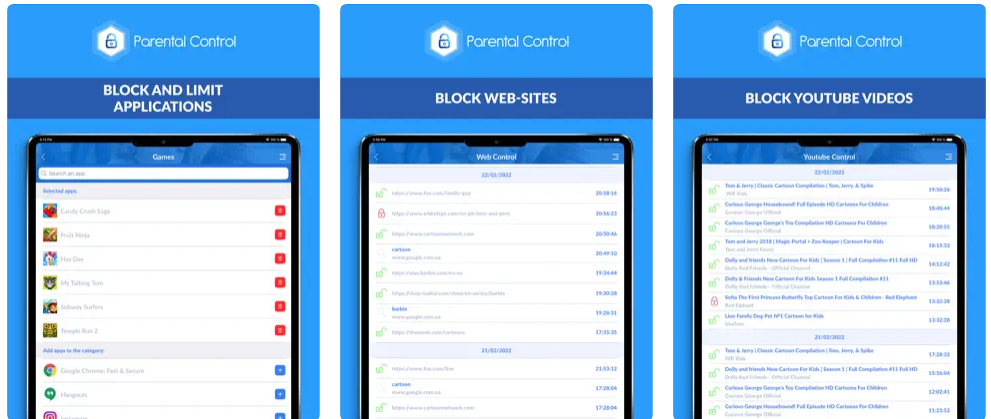 Features and Benefits
There are many features and benefits to consider, and they will encourage you to download and install parental control Kroha confidently for your whole family. The first notable feature is the app and phone lock. This allows you to block apps and games with customizable options proactively. If it's homework time, you can easily block those distracting social media apps where countless friends are messaging. One of the benefits you gain from this app is the flexibility of remote operation. This means you can easily change the time they're allowed on certain apps. Some days like weekends, might be more than others, and you can change it accordingly. This app will enable you to create and manage a consistent schedule that balances your day. Everyone knows how restless children can be if they have their devices before bed. It hinders good sleep and makes each day more difficult for them. It's due to the distracting nature of entertainment and the glaring blue light.
Thankfully, the app comes equipped with night mode, where you can sometimes allow them to play, but with protection for their eyes. There is an intuitive way to manage screen time to reduce strain and damage. Analyze critical data about their usage habits across varying apps to see where their time is spent. This app gives you total control of their schedule, so things don't get out of hand. Many children would play for hours because the apps can be highly addicting. Excessive gaming and phone use have consequences, but this app will keep you at peace. You can track exactly how much time they spend on the phone overall, which helps adjust your time limitations. This app encourages healthy habits that they will grow up with and might translate to adult life. Engulfing yourself in the phone is tempting, but it starts with realizing what habits are good, so you continue them.
Another excellent benefit that can be a lifesaver is the GPS tracking feature. Sometimes children and adults get lost, and a tracker can be invaluable for finding them. You can set up a family locator system to keep everyone together within a certain perimeter. Alerts are sent out if someone exits the geo zone, so you know if a child is leaving the area. The benefit is that you can logically catch up to them quicker, and it's also a preventative measure against kidnapping. One notable feature is that you can have supreme control over the websites they visit.
This is one of the parents' primary concerns because most adults understand the harmful nature of what's on the internet. You can easily monitor your kid's websites and actively filter out dangerous sites and lousy content. Youtube can also be a scary place and is often overlooked by parents. This app allows you to monitor their Youtube activity and block any particular channels you don't want them watching. This is useful for stopping them from viewing sexual content, vulgar language, and violence. The safe search function is excellent for adding protection to their searches online. You will also have access to the deeper facets of your child's phone, like viewing photos, contacts, and even the current battery level of their device!
Pro's & Con's
Pros
Gain control over your children's phones
Customizable settings
Helps establish better habits
Keeps everyone safe overall
Cons
Might be hard to maintain if you're busy
Sometimes there are loopholes around site blocking
Might make older kids mad
You have to re-enter data after uninstalling
Conclusion
The Parental Control Kroha mobile app will give you a satisfying feeling of peace when you leave for work every day. Your children have access to their phones more often than not, which means it's a constant threat, both with content and strangers online. It can also be an unhealthy distraction from more critical work and hinders going outside more. If you're a parent, then you know the modern world is full of cyber threats and harmful material. This app will be your shield against the detrimental consequences of excessive mobile gaming, web surfing, or social media. Download and install the Parental Control Kroha mobile app and take charge of your home's devices. They may not like it initially, but it's for their benefit!