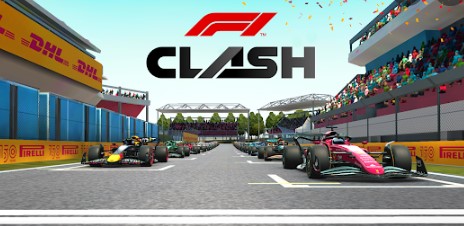 If you're a fan of motorsports and want to try your hand at managing teams, then the F1 Clash Car Racing manager mobile app will keep you entertained on the track! You will compete in heart-pounding contests that test your skills. Your rivals will be challenging, but this is a refreshing experience where you overcome the challenges and push forward to victory!
F1 Clash – Car Racing Manager
Price: Free
Category: Racing
Version: Varies by device
Developer: Hutch Games

Uninstall the app:
1. Go to Settings menu
2. Choose Apps or Application manager
3. Touch the app you want to remove
4. Press Uninstall.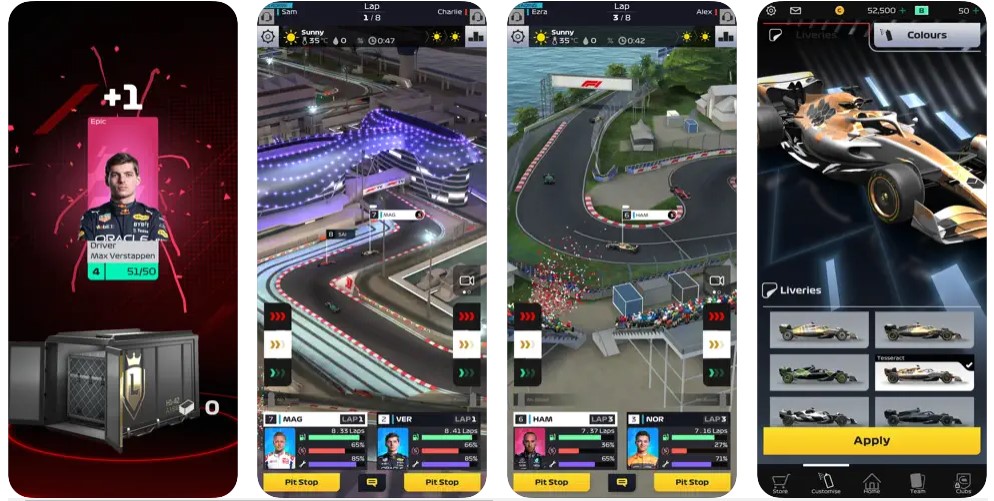 This is a game with different racing management strategies, and it's all about sharpening your management skills as you crawl to the top. The more you learn, the better choices you tend to make. There are various ways to approach racing, which stems from a manager's decisions. You can realize your full potential and start showing those rivals who's boss!
Making a name for yourself starts at the bottom, and things will get more exciting as you play this fun racing game. You're in charge of everything that happens on the track, and it's your call regarding significant decisions for your racer. It's thrilling to have this power by playing a game, and you will enjoy this mobile game gaining traction. Let's race toward the details and discover what features and benefits await you with the F1 Clash Car Racing Manager Mobile app!
Features and Benefits
You have the option to compete in 1v1 contests where you'll face some formidable rivals who will give you a race for your money. PVP duels are entertaining, but monthly exhibitions, fun league play, and prestigious Grand Prix events are worth checking out. This is a legitimate official Formula One mobile game where you can enrich your passion for the sport and get some hefty rewards and prizes.
You will witness the official circuits, drivers, and teams from the 2022 Formula One World championship. If you're a racing fan, then names like Lando Norris or Lewis Hamilton will be familiar. The fact that there's hot formula one content here makes it especially appealing for fans, and now you can take on the managerial role while making a name for yourself. Some fantastic rewards are waiting for you by unlocking chequered flags based on your performance.
You use these to progress through league play, which is highly rewarding. The F1 Clash Car Racing Manager mobile app is accessible to all fans, from new to extreme racers. Many intimidating rivals will pop up along your way to winning it all, and conquering these challenges is what defines you. The PVP racing modes allow you to go against others and make critical decisions for your team that could change the outcome of any given race. It's hard to get this kind of authority in the real world, but now anyone can easily with the convenience of this fun game.
It's a team sport where you might want to join a club to combine your unique elements and race with style and finesse. As a manager, you have the power to recruit real F1 drivers to race for you. Each is a step towards making the ultimate team for your racing purposes! Some deep details surround tuning your car for the big day and optimizing the outcome. This is a fast-paced strategy game where small decisions matter at the pit stop. Here, you can make the necessary alterations to make the next lap smoother. This is a unique experience because you'll have to make these choices based on weather, low fuel, and tire condition. These will all point toward the right call, and it's your responsibility to make it count!
With this app, you can be a racing manager genius as you make those crucial adjustments to take home the gold! If you enjoy racing tactics and managing, then it will be a thrilling game for you on the go with stunning graphics. Remember that you need a stable network connection at all times to play F1 Clash Car Racing Manager. It is free to download and play today, and some in-app purchases can help improve your game.
One of the main benefits is gaining a sense of control and power over a team. It can be an educational experience with rich racing terminology. You can choose to play in a sneaky or upfront way, depending on your preferences. It's a visually stunning game that will bring you back for more racing management adventures. The interface is organized and well-constructed. Even minor decisions mean a lot and get you thinking deeper about the sport. It gives you a new perspective outside of being a single driver, and it's fun to be in a higher position of power in the racing world.
Pro's & Con's
Pros
Stunning enhanced graphics
Satisfying progression system
Multiple ways to play and manage
Cons
Might be frustrating at times
The game might crash randomly sometimes
Free version doesn't give you enough coins for upgrades
Conclusion
There are some great racing games out there, but not many of them allow you to get behind the wheel of a manager's position. This unique take on racing will have you consider the deeper details of managing a team with official F1 content. It's fun to explore the different tactics and devise new ways to be victorious. This is an excellent game for tactical thinking and can even be seen as a puzzle title. The race tracks are visually impressive and with real-life drivers. Managing a racing team will make the hours pass and keep you entertained. It's perfect for fans of the sport and welcomes newcomers. Download and install the F1 Clash Car Racing Manager app today; it will put some excitement in your life!