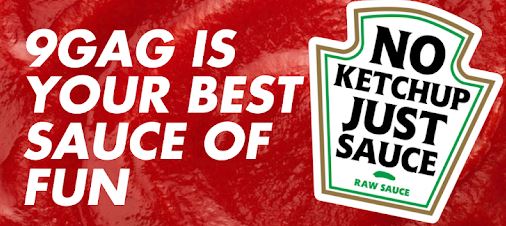 People love to go online, look at memes and enjoy different content that they can come across. However, it can be difficult to find the right content if you don't know where to look. 9GAG is a mobile app that you can install onto your phone to help you find all kinds of memes. But is 9GAG a great source for internet content or should you stick to a website?
9GAG: Funny gifs, pics, fresh memes & viral videos says it all in the subtitle. You can use the app to easily find different posts from people on a variety of subjects. For example, you can go on the home page, click on the "Hot" tab and check out the different posts that get a lot of attention from the various users.
9GAG: Funny gifs, pics, fresh memes & viral videos
Price: Free
Category: Casual
Version: Varies by device
Developer: 9GAG

Uninstall the app:
1. Go to Settings menu
2. Choose Apps or Application manager
3. Touch the app you want to remove
4. Press Uninstall.
9GAG is an app that allows you to enjoy memes and other content as you interact with other people. You can do so in a variety of ways.
Up or down-vote content to show what you think of it.

Leave comments on different posts.

Tag people in those comments to respond to them.
This way, you can easily go through the app and interact with others that have an interest in the same types of memes and topics that you do.
How It Works
You can use this app to easily look at tabs to find different memes, videos, gifs and other posts. You can look through these different tabs to find content that you like.
Hot: Content that lots of people enjoyed and up-voted.

Trending: Posts that people are starting to look at and show interest in.

Fresh: All of the newest posts made by people.

Following: Look at specific topics and pages that you are following.
Once you pick a tab that you like, you can scroll down on the screen and look at the different posts that relate to your tab. On top of this, you can pick specific subjects to find the exact content that interests you. Also, if you don't like something, then you can down-vote it and continue scrolling down.
If you don't know what to look at, then you can click on the "Home" tab in the top left corner to look through popular topics and sections.
Benefits
Some people will get bored as they scroll through the same social media feeds while trying to find something to entertain them. For example, you may be on your break at work, waiting for your next class to start or sitting in your room bored. If you need to kill some time, then 9GAG would be the perfect app to download and check out.
On top of this, you can easily find memes and videos that catch your interest and that you want your friends to see. This means that you can use 9GAG as the perfect opportunity to talk or interact with your friends by sending them a text message. All you have to do is click "share" on the post and then send it to your friends so they can enjoy the meme with you.
In short, 9GAG is a great way to make the time go by, come across funny memes and share them with your friends and family.
Other Highlights
On top of viewing memes and sharing them with your friends, there are some other highlights that make 9GAG stand out as an app. for example, you can save memes that you come across and view them at a later point. This way, you won't have to worry about losing track of a funny meme that you enjoyed.
The app also allows you to search up phrases, words and hashtags to find different types of posts and categories that interest you. Also, each post will show the name of its topic, which will help you to find other topics that catch your interest. In short, 9GAG focuses on making it easy to use and access memes that will catch your attention.
Conclusion
If you want an easy place to find funny content, then you should install 9GAG onto your phone. Not only will you laugh and come across all kinds of videos, but you can also comment and interact with others on the app. Make sure to give 9GAG a try so you can enjoy a quick laugh whenever you want to.