Are you over 50 and looking for a way to feel empowered as you age? Does the idea of getting discounts sound appealing? How about being connected to programs and services aimed at people around your age? If so, the AARP Now app may be for you. Read on for an overview of its functions and features, as well as a review.
AARP Now makes it easy to access your AARP membership and digital card. Not only can you access your digital card anytime, but you can also join or renew your membership with the organization with just one tap. Additionally, the app keeps you up-to-date on news, local events and programs, membership benefits based on where you live and limited-time promotions. It makes it easy to get the most out of being an AARP member.
AARP Now App: News, Events & Membership Benefits
Price: Free
Category: Auto & Vehicles
Version: Varies by device
Developer: AARP

Uninstall the app:
1. Go to Settings menu
2. Choose Apps or Application manager
3. Touch the app you want to remove
4. Press Uninstall.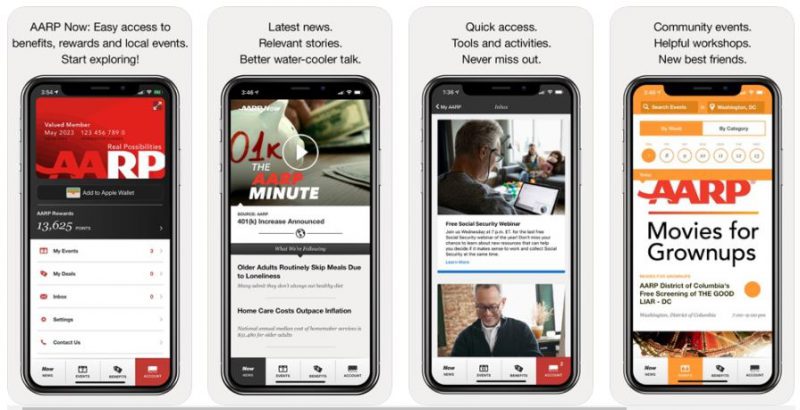 There are many noteworthy features of the mobile app.

Digital Membership Card: With the app, you can access your digital membership card, or join AARP, whenever you want.

Account Management: Manage your account and change your information wherever you happen to be.

Get Informed: Thanks to the News feature, catch up on the latest headlines, read about what is happening in the world and access daily news stories that touch on what matters to adults 50 and up. Stories are written with you in mind, and, as a member, you can get exclusive access.

Learn about Events: Looking for something to do near you? AARP Now makes it simple to explore listings of local events sponsored by AARP, including workshops related to careers, health and safety, as well as movie showings, family friendly events and webinars. If you see something of interest, registering the app is a breeze.

At no Cost to you: The app is free to install, so why not get it after you have paid for a membership?

Monthly Discounts: Discounts and benefits that apply to your area are added and updated monthly. You can search for deals that are local to where you live or are travelling, search for ones that match your interests and even opt to get notified once you are near someplace that is offering huge savings. Take a look at what there is to offer, and get saving.

Notifications to Help you remember: With push notifications, get reminded about upcoming events for which you have registered, or when deals you have saved apply or are about to expire. If you find you are getting too many or too few reminders, manage your preferences under your smartphone or tablet's settings area.

Get Rewarded: With AARP Rewards, get more from AARP Now! When you synch a fitness tracker to the Rewards area, earn points for whenever you exercise, such as take steps, go biking or swim. Easily access those points, what you have earned and the possibilities to earn and learn more about your health.

Anyone can use: If you have yet to join AARP, do not worry. You can still use the app, and learn about how the organization is helping those who are 50-plus thrive. Who knows? Maybe it will convince you to join.

Our Review of the AARP Mobile App
If you are an AARP member, we urge you to download AARP Now. No more worrying about forgetting your membership card. With the app, you will be set to enjoy all that comes with aging. Be in charge of your membership, find deals and discover benefits of belonging to AARP. It makes things simpler, more convenient and lets you have more time for you.