Now, more than ever, many people are looking to save, buying only essentials or things for which they have factored in the cost of use or wear. Retailers are trying to heavily discount to lure shoppers back. Restaurants are attempting to offer drinks to go and DIY meal kits to entice people to support them. Nonessential businesses and the tourism sector are taking a hit. No one is spared from this pandemic. Every dollar given or earned matters, since the duration of the crisis is unknown. If there was ever a time to start saving and investing, it is now. You may be wondering how to get started with that process. It may sound daunting or too complicated. After all, we do not all have business or finance education! Thankfully, the Acorns - Invest Spare Change app is here to help. Get the scoop on it below.
Acorns – Invest Spare Change
Price: Free
Category: Finance
Version: Varies by device
Developer: Acorns

Uninstall the app:
1. Go to Settings menu
2. Choose Apps or Application manager
3. Touch the app you want to remove
4. Press Uninstall.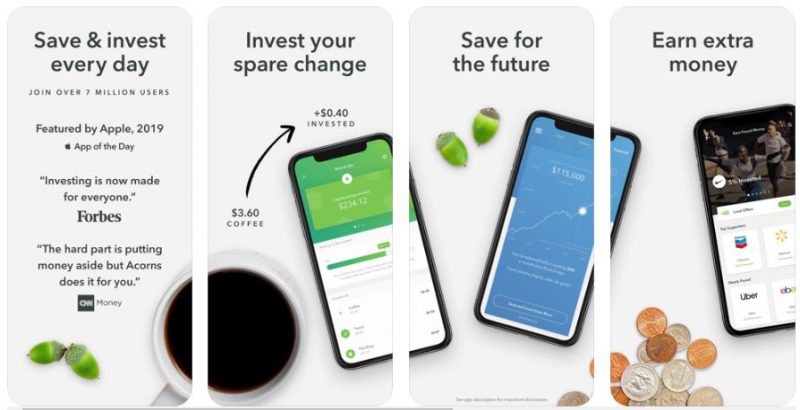 The Basics of Acorns - Invest Spare Change

Make your checking, retirement and investment accounts all-digital! Earn bonus investments and save for the future. Spend smarter and better than before.

Benefits of the App

The app has many highlights, including:

Straight from your Phone: Make investments in just the palm of your hand.

Get Investments by Shopping: Buy from over hundreds of favorite brands and get rewarded.

Backed by Industry Insiders: PayPal, CNBC and other companies have backed Acorns - Invest Spare Change, adding to its legitimacy and appeal.

Save as you go: Put aside as much or as little money as you would like.

Acorns - Invest Spare Change offers multiple levels of service for users who install it.

Acorns Lite: For $1 a month, get the following:

Knowledge: Get financial help and advice.

Save and Earn: Put aside money and earn on bonus investments.

Protect your Money: Keep money safe for when you need it, and see what your options are for insurance.

Personal Investment Account: Automatically invest as you make everyday purchases.

Reoccurring Investments: Put aside a minimum of $5 to always go to your savings.

One-Time Investments: Invest from anywhere, anytime.

Acorns Professional:

For $3 a month, get everything listed above, plus:

Personal account management: This includes personal investment, savings and checking accounts.

Bigger Bonus Investments: Get up to 10% from brands you buy frequently.

Our Review of the Acorns - Invest Spare Change Mobile App

Learning how to save is important, and this app makes it easy. Want to put aside some cash for a future purchase? You can. Need to build your savings, or start saving for retirement or a rainy day fund? That is also possible. Whatever the case, Acorns - Invest Spare Change makes taking charge of your finances a little less daunting (especially if you have not invested before). Download the app to finally make that big purchase, put some money aside and get comfortable with financial concepts. We highly recommend it to anyone looking to get on the road to good financial health, now or anytime. It will serve you well for life