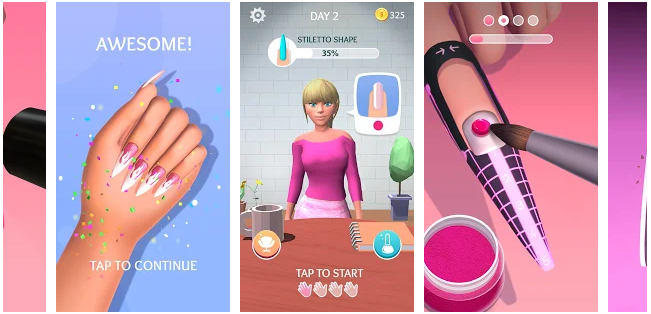 Going into the seventh month of dealing with the COVID-19 pandemic, it is clear that many things have been upended and replaced. Normal commutes to work and school have turned into sheltering in place, getting together with friends to recount stories of a recent trip have been replaced with mandatory quarantines and expressing one's personality through new clothes and makeup has turned into rotating through a steady stream of masks. Stress, anxiety, uncertainty and searching for small signs of hope have become dominant feelings during what was set to be one of the U.S.' strongest years as of late. The economy was strong pre-COVID, people were optimistic and, with the election year looming, things were looking up. But, once the pandemic took hold, some things fell by the wayside.
Self care was one of them. As frantic trips to the grocery store and fears of traveling outside our states became commonplace, so did the feeling of dread that came when spa trips and cooking classes had to be all but canceled. Then, nail and hair salons closed, so everyone's haircuts grew out too much and nails chipped away and fell off. While it felt good to finally get a big cop and nail treatment once they reopened, only time will tell if they will be shut down once again.
Since pampering and feeling refreshed has not happened as much as we would like this year, especially since some of us are spacing out appointments even longer to save money or not expose ourselves to as much risk, you may be looking for a way to treat yourself during this crazy time. The Acrylic Nails! app is here to help. Get the scoop.
Acrylic Nails!
Price: Free
Category: Simulation
Version: Varies by device
Developer: Crazy Labs by TabTale

Uninstall the app:
1. Go to Settings menu
2. Choose Apps or Application manager
3. Touch the app you want to remove
4. Press Uninstall.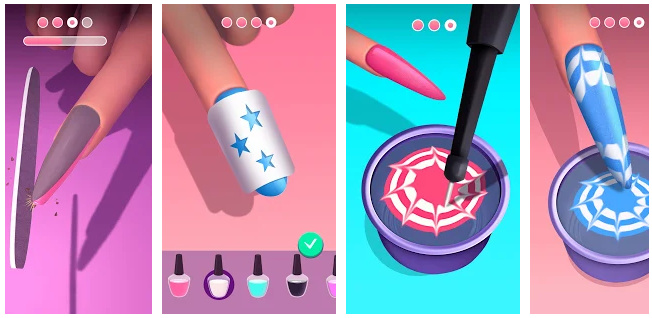 Features and Benefits
Acrylic Nails! lets you get your nails done via mobile. Well, not really, but the app stimulates the experience. Pick out what you like, and then feel better afterwards. Score!
Pros and Cons
Like the sound of Acrylic Nails!, but not sure whether or not to install it? Mull over its pros and cons.
Pros
Play a game: Relax from the pressures of the day with this game.
ASMR: Stay calm and just say 'omm.'
Design and paint acrylic nails: Just like what you would get in real life!
Satisfying games: Acrylic Nails! is ranked #1 in the Satisfying Games category. It is also one of the best ASMR games on the market.
Endless choice: Choose the nails and paint that speak to you. Mix it up each time you play.
Come whenever you want: Looking to relax? Join in the nail salon fun.
Help your nails: Give your nails the refresh that they need to conquer the end of the year in style.
Cons
Ads galore: The mobile app is filled with advertisements, which may turn off some would-be users from choosing to install it.
More designs needed: Those who are used to seemingly endless choice at their in-person nail salon of choice may be in for a shock here. Designs are not abundant, but are fun nonetheless.
Limited options: Do not count on being able to put a different design on each finger, or anything like that. Also, colors are very basic, so be prepared.
Conclusion
For those who love to get their nails done, Acrylic Nails! is a mobile app that is well worth the download. Endless fun, relaxation and ASMR experience abound. Try it out today to give yourself a much-needed self care day. We think you will not regret it.