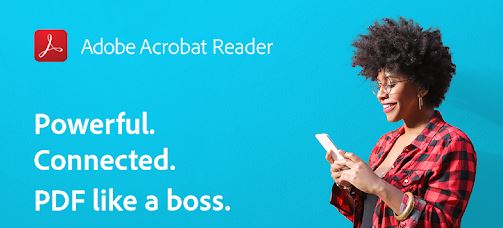 Most business users that manage documents on a regular basis are probably going to be interested in using the Adobe Acrobat Reader for their mobile devices and smartphones. There are few products available within the mobile industry that are capable of reliably viewing, editing, and accessing all sorts of different file types.
The most common type of file that can be used within Adobe Acrobat Reader is the PDF file format. This type of file is commonly used for business-related circumstances, but it also serves other purposes. Students might be familiar with this file format from school projects or other educational-related situations.
Adobe Acrobat Reader: PDF Viewer, Editor & Creator
Price: Free
Category: Productivity
Version: Varies by device
Developer: Adobe

Uninstall the app:
1. Go to Settings menu
2. Choose Apps or Application manager
3. Touch the app you want to remove
4. Press Uninstall.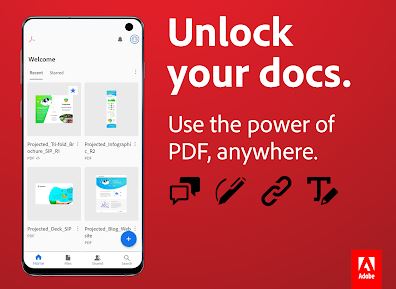 Adobe Acrobat Reader is currently used by millions of users on compatible mobile devices, but you could be the next person to gain access to this imperative file management software. The really great news is that it is currently listed on the App Store for free, and it can be downloaded and installed in just a few seconds.
Features and Benefits
There are a couple of major features that many people will find to be useful. The primary reason that people like the Adobe Acrobat Reader mobile software is because it allows you to access, view, and edit PDF files on your smartphone without any difficulties. You can use annotation features, collaborate, share, and sign PDF files without any significant hurdles. You can even work with scanned PDF files that you sync through the Adobe Scan app, which is also available on the App Store for download.
Signing PDF files can be challenging and frustrating. There are several premium services that require large subscriptions and payments in order to gain this functionality. The Adobe Acrobat Reader digital app makes it easier than ever to sign PDF files. Simply utilize the integrated text fields and create a virtual e-signature to apply to the PDF of your choice.
These top-tier features are unmatched on the App Store, and to make things even better, you can simply upload your completed PDF files to Google Drive when you are finished editing them within the Adobe Acrobat Reader digital app.
Features

You can View, Edit, and Annotate your PDF Files within the Adobe Acrobat Reader Software

Easily Access Scanned PDF Documents and Sign Them with your Virtual E-Signature

Upload your Finished PDF Files to the Cloud Servers on Google Drive

Pros

Free to Download and Install on the App Store

Extremely Valuable and Convenient PDF File Management Features are Included

Sync Scanned PDF Documents through the Adobe Scan App

Cons

Some Premium Features are locked in Premium Subscriptions (Requires Monthly Payments)

Conclusion
Many of the free features that are available within the Adobe Acrobat Reader digital app will turn out to be extremely useful for users. The outstanding user feedback provides several reasons to consider downloading this software on your mobile device. With that being said, there really are no great alternatives currently available to Adobe Acrobat Reader, so you should probably give it a try for yourself and see what you think of it.