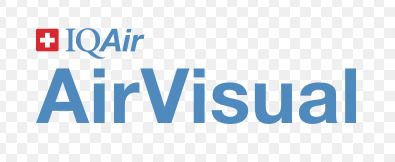 During times of crisis and panic, it is best to take control of your health. Little things can affect your health, including poor habits, hygiene, or even your environment. It has been long known that our environment is full of harmful toxins, from car emissions to gas leaks in our oceans. People with respiratory illnesses or immune system deficiencies are the most impacted by such negative aspects of our environment. Luckily, innovations in technology have made it possible to monitor and track various aspects of our environment.
Air Quality | AirVisual
Price: Free
Category: Weather
Version: Varies by device
Developer: IQAir AG

Uninstall the app:
1. Go to Settings menu
2. Choose Apps or Application manager
3. Touch the app you want to remove
4. Press Uninstall.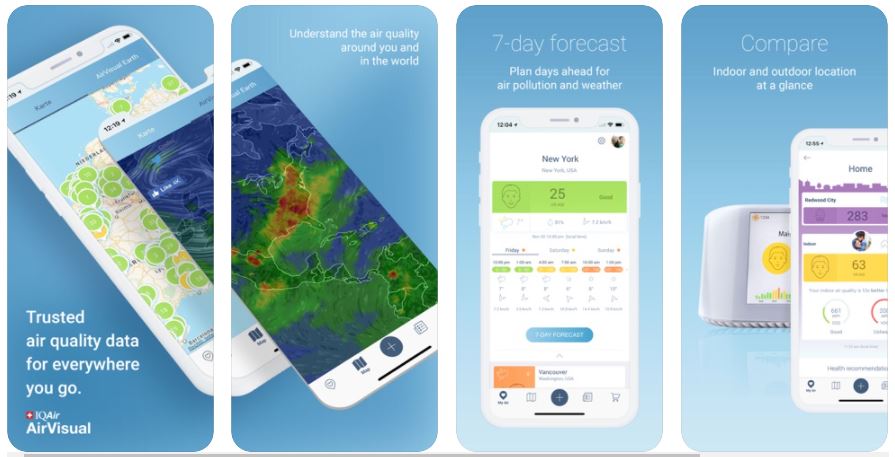 AirVisual is partnered with the United Nations Environment Programme to bring us accurate, real-time information about the air. This information is collected by various organizations across the world, such as governments, companies, and even individuals. The mobile app tracks various pollutants and toxins in our air, including PM2.5, carbon dioxide, PM10, nitrogen dioxide, ozone, and sulfur dioxide. Information about these particles is available in a tabled format. You can track them daily using line plots or even graphs.
If the air quality exceeds a healthy range of any of the above particles, you may receive a notification. These smart alerts allow you to monitor air quality no matter where you are and take control of your health. In addition to air quality reports, you may also receive information about the weather. Similarly to any weather app, AirVisual provides a week-long weather forecast table that can be customized to fit your needs. Details on the weather forecast include temperature, humidity, future forecasts, and current data. The table and forecasting are managed by AI technology and predicts weather fluctuations rather accurately.
If you are ever planning to travel to another country or take a vacation, you will not have to go through the hassle of finding another means of tracking air quality. As mentioned before, the app covers nearly 10,000 cities worldwide, and no matter where you are, you can still receive accurate information from the app. Satellite images provide the app with daily, up-to-date information.
AirVisual is very simple to navigate and all of your information can be found in designated tabs. One notable feature of the app is its real-time news section. In the news section, you can find the latest stories and articles about discoveries, events, and breaking news. The app is designed to provide you with every bit of information about the air you breathe to help you plan your days accordingly.
AirVisual does not only track outdoor air, but indoor air quality as well. In the case that the indoor air quality is not suitable for your health, you can schedule notifications and gain the appropriate air cleaning recommendations.
When you first install the app, you will be asked to complete a short questionnaire that will create appropriate air guidelines for you. Regardless if you have a pulmonary illness or are simply cautious about the air quality, AirVisual will consider your information when advising air cleaning. The health recommendations are meant to lower your exposure to harmful pollutants within the air and lessen your health risk.
Pros and Cons
AirVisual gives extremely comprehensive information about the quality of your air and tracks every aspect, from the weather to certain pollutants within. Patients suffering from pulmonary illnesses may find this app to be very useful because it has a section dedicated to such individuals. When dealing with a respiratory illness, certain pollutants within the air can trigger asthma attacks, or even worsen symptoms. Getting frequent notifications about the air quality can help these patients prevent this from happening and promote better health.
The app itself is ad-free and simple to navigate, meaning that it can be used by almost everyone. There are no downsides to the app, except that it requires constant wifi or cellular data connection and that occasionally, you may have to turn your location and Bluetooth on. Keep in mind that you must first purchase an air quality monitor for the app to be accurate. Because your smartphone cannot actively track air quality, you must link the monitor to the AirVisual app. This connection will allow your phone to show real-time data and track air quality both in and outside of your home.
One concern that users have expressed is that the app is frequently faulty is determining an exact location. This issue can be corrected by manually inputting your address, however in the case that this does happen, the app will usually select a nearby location. The app is updated by the hour and is dependent on the events in your area. If an event that changes air quality has recently occurred, you may have to wait until the next hour to view any air quality fluctuations.
AirVisual is a greatly recommended app to have mainly because it puts your health first. With an ad-free and smooth experience, AirVisual delivers all that it claims to do in an effective manner. A majority of AirVisual users have claimed that the app was not only very simple to download and understand, but it also helped them track pollutants from recent wildfires and other natural occurrences.
To find this app, you can simply search for "AirVisual" on either the Google Playstore or Apple Appstore. You can download it from there and link it to your air quality monitor.