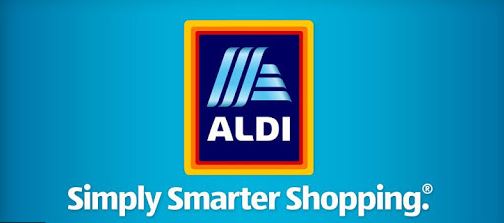 These days, plenty of purchases are considered non-essential. As in, how often do you really need coffee from your go-to store? Or the new handbag launch? Or the latest gadgets that everyone seems to be getting to survive social isolation? One thing that is always essential, however, is food, but even the grocery store has become something to conquer: the right time to go each week, what needs to be done in terms of safety measures and if you can manage to find everything on your list (toilet paper and wet wipes, where are you?). What if we told you we know how to make the shopping process easier? If that got your attention, read on. We will tell you all about the ALDI USA app, and if it is worthwhile to download it.
ALDI USA
Price: Free
Category: Shopping
Version: Varies by device
Developer: ALDI SÜD Dienstleistungs-GmbH & Co. oHG

Uninstall the app:
1. Go to Settings menu
2. Choose Apps or Application manager
3. Touch the app you want to remove
4. Press Uninstall.
You know that ALDI is your go-to place for the lowest prices on the groceries you need most, but were you aware that the app allows you to stay up-to-date on offers? If that is not enough reason to install it, check out some of the reasons below.

The App's Benefits

This app is great, and here is why:

ALDI Finds Updates: Get weekly updates on ALDI Finds, right at your fingertips. See what you may be interested in before you shop.

Create Grocery Lists: Make a list of your must-have items, right in the app. And check it twice!

Store Locator: Find your nearest ALDI stores, plus their addresses, directions, maps and hours

QR Code Reader: Scan and learn more about the goods you buy the most.

Product Details, all in one Place: Want to learn more about a certain product? Click it for the scoop!

Reminders about Sales and Promotions: Never miss a chance to save again!

New Ads: Check out your ALDI's newest weekly ads, to scope out what you want and need to buy. Compare prices and see where you can go for the best deals.

Free to use: Groceries are not cheap, so thank goodness the app is free.

Colorful: Add some brightness to your day when you use the ALDI USA app, which is packed with color.

Our Review of the ALDI USA Mobile App

Shopping during a pandemic is anything but easy. There are so many things to consider: Where and when will you feel safest? What measures do you have to take to minimize contact with the virus? What is the best way to get items once you are in the store? Navigate the isles? Minimize contact with others? What if the store does not have what you need? Can you find an alternative, or do you need to look elsewhere? What are their new hours? What is the store itself doing to combat the spread of COVID-19?

On top of that, you may need to leave bags or other family members at home, and be ready with a mask, disinfecting wipes, hand sanitizer, patience and a list. It is certainly more complicated than it used to be, pre social distancing, and when no one knew about the virus' existence or implications.

Therefore, in our eyes, anything that makes our new normal any easier is worth looking into. The ALDI USA app is one example of that. Not only does it make shopping quicker and more enjoyable, but using it allows more time for other things, like tackling the next big project at work or spending some more time with your family. Users can shop with confidence, plan ahead and get informed about the latest deals. Score! We highly recommend you download it in time for your next trip to the grocery store.