Everyone loves shopping on amazon, and people love to watch the amazon prime video. However, they have never had it in the power of their fingertips before now. Okay, fine, with the click of the mouse, you can bring it to life on your computer, okay, happy now? Good, now, let me tell you what this thing does, like what you can expect, and why you should install the mobile version. The first and probably the biggest feature is that you can watch it offline, on the go, and literally everywhere you can think of with or without wi-fi. The only thing that holds that back a bit is that you have to download the videos that you wanna watch before you can watch them offline.
Amazon Prime Video
Price: Free
Category: Music & Audio, Video Players & Editors
Version: Varies by device
Developer: Amazon Mobile LLC

Uninstall the app:
1. Go to Settings menu
2. Choose Apps or Application manager
3. Touch the app you want to remove
4. Press Uninstall.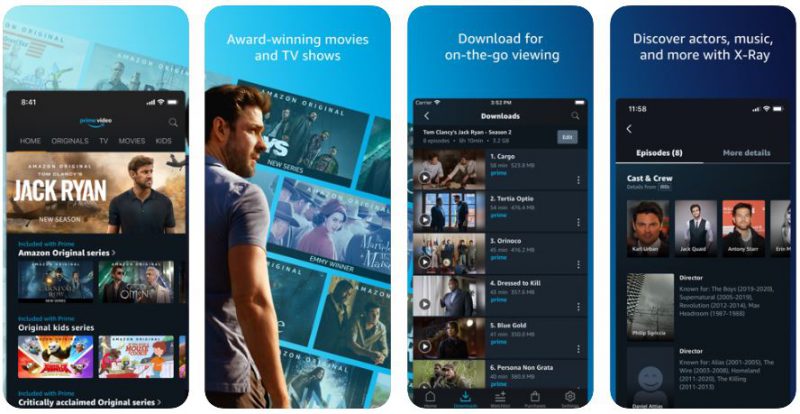 You can cast any video from the mobile app directly to any device, including a Roku, tv, and even tablets. This is great for people who want to watch on the television, but don't have the Roku to use. You can access the search power of IMDB directly from the app with X-ray. This is a great way to figure out who that actress is when you just can't seem to remember her name, or that guy you swore was Doctor Phil in Heavyweights but can search to know that it's just Jeffrey Tambor from Arrested development. You can also check out the songs and trivia that's related to the current video you're watching.
With Amazon Prime Video, you can get so many channels directly to your phone on the Amazon Prime Video app. There are over 150 channels you can buy, so you only pay for the channels you want. You will get channels like ABC, CBS, TNT, Showtime, HBO, and so many more shows to watch and pay for. There is also the major feature where you can buy or rent currently airing television shows that you want to catch up on or watch. You can also get movies that are fresh out of the theaters for sale or rent on Amazon Prime Videos too.
What Will You Get with the Amazon Prime Video App?
With the Amazon Prime Video app, you get so much to stuff as compared to the online version of Amazon Prime, and it's all in the palm of your hand. You can literally look at movie facts, song facts, and actors and actresses while watching the video. You also have the ability to go offline with these videos too, so in case there is no internet, or you forget to pay a bill, or something happens that you either choose to go without wi-fi, or you can't get wi-fi, then you'll still be able to watch videos. With these additions to the app, there is nothing that can beat it when it comes to online and offline streaming.
Why Should You Get This App for Your Phone
There is so much to explore and do with this app once you finish with the install that the sky is the limit when it comes to the shows and movies you can access. There are also so many cool new features to try out with the app as well, like x-ray, and offline access. You can get the downloads of all of the movies and shows you want to watch, and watch them when you're camping, fishing, hunting, or doing pretty much anything else. It's so easy to download, and as long as you're an amazon prime member, you can get 20,000 titles, including movies and shows for free. So what are you waiting for get the app and watch all the movies and television you want today.