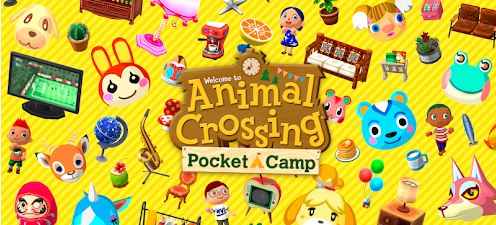 Nintendo has a lot of well-known intellectual properties. One that has proved pretty popular among casual and hardcore gamers alike is Animal Crossing. Until now, though, Nintendo has only released these games on its home and handheld consoles. With the Animal Crossing Pocket Camp mobile app, you can play this series on your phone.
One of the major reasons to download Animal Crossing Pocket Camp is to design your own campsite. You have the freedom to decorate it how you see fit using over 1,000 different pieces of furniture. However, letting your imagination run wild isn't limited to just your campsite. You can also decorate your own cabin and camper. After all, you can't have a campsite without them. In fact, you use your camper to visit areas outside of your campsite.
Animal Crossing: Pocket Camp
Price: Free
Category: Simulation
Version: Varies by device
Developer: Nintendo Co., Ltd.

Uninstall the app:
1. Go to Settings menu
2. Choose Apps or Application manager
3. Touch the app you want to remove
4. Press Uninstall.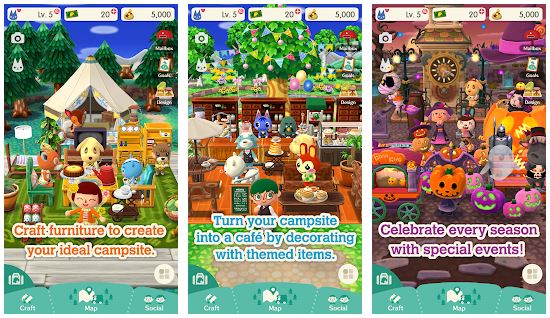 The number of decorative items that you can choose from seems almost overwhelming. You can use everything from fireplaces to stuffed animals and more. You can even make your campsite look like a fair with fireworks and a merry-go-round.
Dress Up Your Character
Beyond decorating your campsite, camper and cabin, you have the ability to dress up your character. When you first start Animal Crossing Pocket Camp, you get to create your own character or choose a default one.
In fact, the game features more than 300 pieces of accessories and clothing. On top of that, Nintendo adds new items to the game all the time, so you can keep updating your character's appearance.
Make Friends and Do Requests
One of the main reasons that people love the Animal Crossing series is that you can interact with tons of unique animals. In Animal Crossing Pocket Camp, you still get to interact with over 100 quirky animals. With big personalities, these characters are sure to keep your campsite fun and interesting for hours.
Do you want to make these animal friends like you faster? You can do this by fulfilling their requests. The requests might range from making certain items or catching specific fish. The more requests that you complete, the higher that your animal friends' love for you will grow.
The whole point of making friends in the game is to get more people to visit your campsite. The more friends that you make, the more animals that you can invite to your campsite. Eventually, you can have a bustling campsite filled with all of your friends.
Free to Start With In-App Purchases
Like most of Nintendo's mobile apps, Animal Crossing Pocket Camp is free to start. However, the game features in-game purchases. For example, you can spend real money to buy Leaf Tickets. Then, you can redeem those tickets for in-game items or to speed up certain building and crafting processes.
Start Designing Your Camp Today
If you're looking for a way to play Animal Crossing on the go, there's no better way than Animal Crossing Pocket Camp. The game is free to download and features a number of activities that will keep you busy. However, it's only worth an install if you like to design, decorate and make friends. It's unfortunate that the game features micro-transactions, but you don't have to spend any money if you don't want to.