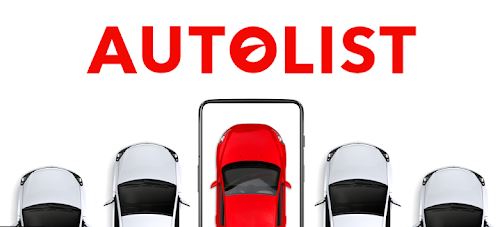 One of the top 10 car-buying apps on the app store and google play can now be on your phone. The app named "Autolist" sells used cars and trucks to people all over, and for great prices. They are even given praise by so many top brands in news and sales. There is so much that comes with this, and so many features to explore. So what do you need to know to get the app? Well, we'll go over all the features that you need to worry about as well as why you should get the mobile app for your phone.
Autolist – Used Cars and Trucks for Sale
Price: Free
Category: Auto & Vehicles, Popular Now
Version: Varies by device
Developer: Autolist, Inc.

Uninstall the app:
1. Go to Settings menu
2. Choose Apps or Application manager
3. Touch the app you want to remove
4. Press Uninstall.
The first feature on the list is one of the best on the list by far. The fact that you can browse the most extensive collection of used cars that are listed in the United States. There are over millions of used cars for sale on the site, nearby, and nationwide so that you can find the right vehicle for you either in your area or outside of your area. There are thousands of auto car sales sources and listing from businesses and companies nationwide, and more added daily. The next feature is the tools of the app, which make it easy to find your perfect car for you. There is a search feature that allows you to narrow in on the exact vehicle you're looking for. It helps that they give you a search filter to help you find and sort them by price, year, the color of the interior and exterior, installed features, and anything else you could think of filtering. Another great feature is that you can check the availability of the cars you're looking for. You can email, call, or text the majority of these car dealers and sellers to find out whether the vehicle is still available. You can also get price quotes for every car. If the price isn't listed or is other, you can request a quote. You can schedule a test drive, and even get a quote on the monthly payments if you can't afford to straight-up pay for the car. You can check all of the previous uses, owners, and accidents of the car too. With the ability to check not only the Carfax report but also the price history and the Listimate value of every vehicle, you will be able to tell not only the price of the car and when to buy, but know how to negotiate a fair price for the vehicle you're looking to buy. You will also be able to see the service history and the accident reports of all of the vehicles, including water damage, fire damage, replacements, and more.
You can also get important notifications sent directly to your phone. If you are searching for a particular car, truck, or vehicle, you will be notified if one is available nearby. This gives you the ability to see every car you like and find a fair price on a nice car that's used. You can also be notified as to the price you're looking for as well. You can then immediately check out the vehicle and negotiate for it. It also allows you to see if a vehicle you are looking at gets sold, and if so, when and how much. The last part isn't really a feature, but it's just as good. As it has accolades and great news coming from the following services including;
• New York Times
• USA Today'
• Road & Track
• Bloomberg Business Week
• ABC News
• ROAD/SHOW
• CNET
• And so many more have given great praise to this app.
Why Should You Download the App for Your Mobile Device?
There are countless reasons to Install the Autolist app on your phone, even if you already have a car. If you like a certain car and want to drive that instead of the car you already have, then this is the right app for you. They have great deals, great service, and the best support. This support includes Carfax, Listimate, and the price history of the car, ensuring that you never get ripped off again. There is so much that this app is doing right, and you can be a part of it by downloading the app now. You will get the United States' largest collection of used cars for sale, and can even search nearby you. There is no reason to try. If there is a car that you always dreamed about, you can look for it on the app, and if one shows up, you will be notified. If you are looking for the price of the car, you will also be notified of what cars are in your area and in other areas that have that low price. What are you waiting for? Get over to the app store or google play store today