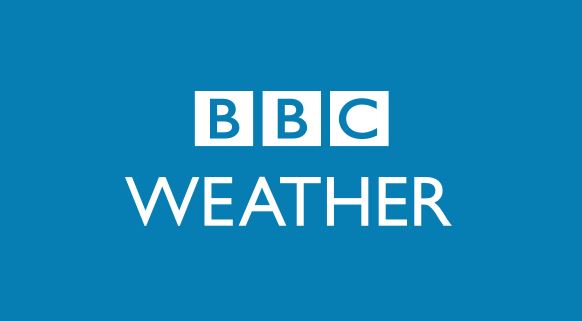 Do not let the name of the free BBC Weather App fool you. Yes, it is developed by the number one UK broadcaster, so you would expect precise forecasts in-country, but it is nearly as good at providing you the latest weather info on the U.S. side of the "pond" as well as anywhere else on the globe.
After you download BBC Weather mobile app, you will enjoy its delightful look-and-feel that includes color-changing backdrops matching the weather or time of day. It only takes a glance to tell whether the weather where you are is sunny, partly cloudy, foggy, snowy, rainy or if it is day or night.
BBC Weather
Price: Free
Category: Travel & Local, Weather
Version: Varies by device
Developer: Media Applications Technologies for the BBC

Uninstall the app:
1. Go to Settings menu
2. Choose Apps or Application manager
3. Touch the app you want to remove
4. Press Uninstall.
Key BBC Weather App Attributes
This app has all the outstanding features you need and expect in a comprehensive weather forecaster:
• Auto-detects your current location for which full weather info is displayed
• User-selectable measurement units, e.g. C vs. F temperature units
• Additional locations can be added and accessed by swiping
• Displays current/forecast temperatures, wind speed/direction, humidity, etc.
• Clear icons with forecasted high/low temperatures for future days
• In total, you get eight days of weather prognostication
• Tap any day for a full, detailed weather forecast
• Easily add supplementary panels for UV level, pollution/pollen levels and more
• Set max/min triggers to auto-display supplementary weather panels
• Update button for instant refresh
• Auto-refresh every four hours for Android devices

Download BBC Weather Mobile App Today
Keep a Sharp Weather Eye Out Wherever You Are
Inhabitants of the British Isles get bonus information:
• Alerts about bad weather including flood warnings
• Access to past flood warnings
• 24-hour detailed forecasting
Unfortunately, language selection is, as you might expect, strictly English but there are some third-party translated versions out there. Also, they have left out any "real feel" measurement that some other weather apps display. They believe in providing just the facts.
BBC Weather App is available for Android 4.4 and iOS devices. Oddly, even though Windows Phone is more popular in the UK than in the US, there is no such version of this app for those devices. The app is very non-intrusive. There are no ads, and they do not solicit in-app purchases or premium accounts.
The free BBC Weather App is a must-have app for Anglophiles or those who live in or plan to visit Britain. It is also a very accurate forecast app for other locations with only a few minor features left out. Of course, it also adds a little posh-ness to any mobile device. Cheers!