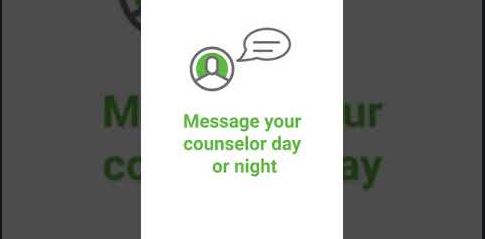 2020 has been an interesting year and it has taken a toll on everyone. With the Better help app, you are one step away from getting the emotional help you need. There is so much that you can do with the app, that it's unfair to doctors in offices. What are the features of the app? What can you do with the app, and why should you get the app? We'll dive into all the features and how it can help relieve your stress and deal with your emotions.
BetterHelp: Online Counseling & Therapy
Price: Free
Category: Health & Fitness
Version: Varies by device
Developer: BetterHelp - Therapy Made Easy

Uninstall the app:
1. Go to Settings menu
2. Choose Apps or Application manager
3. Touch the app you want to remove
4. Press Uninstall.
Features are a fantastic way to tell precisely what you'll get in an app, and many features go along with this app. One of them is the way that by talking, it helps you to fight stress. Talking to a therapist is an excellent way to improve your mood, stress, and mental health with e therapy. There are also over 10,000 therapists on the BetterHelp mobile app, and they cover an array of specialties, including; CBT (Cognitive Behavioral Therapy), DBT (Dialectical Behavior Therapy), and so much more!
The therapists on Better Help are all highly experienced, trained, licensed, and accredited. They all have to have at least three years of experience with a minimum of 2,000 hours of hands-on experience. They also have to have a Masters Degree in the least to be qualified for the app. They also have to have a Ph.D., PsyD, MFT, LCP, LCSW, or similar degrees. You can seek online professional help for the following mental disorders and more, including; OCD, PTSD, Anxiety, Panic attacks, Anxiety attacks, Depression, and so many others. With the best help app, he will be able to have the best fit for any of your needs. Do you also have unlimited private one-on-one communication with all of your therapists regardless of what you need them for, and what time? They were able to chat with your therapist. Whenever, However, you can schedule live sessions with any of the counselors yours if you want and a secure messenger room. You will also be able to gain access to an educational, constructive group webinar, which will be able to further help your emotional or distressed needs. Mental illness will be able to be combated by getting help from somebody who cares about this site, and that way, you get to fight the stigma of your mental disorder or mental health.
How Does the Better Help App Work?
You are able to talk with his license therapist anytime Around the Clock. However, you will get feedback from the therapist at various times throughout the day whenever they are available. This means that you can jump into a secure room with your therapist, and if they are not available, you will be able to talk to them when they are. You will be notified whenever a message is sent to your room so that you will be able to get the responses that you need whenever you need them. You can also schedule live sessions with your therapist if you need them, and you'll be put into a secure room to talk to your therapist about all of your issues. You are able to write all of the things you need to write about including things about your life, and anything that you think the therapist needs to know, or anything that you need to get off of your chest. You are able to work with your therapist and get solutions to the problem before they become serious issues down the line. You also will be able to have unlimited sessions with your therapist, and as long as you want, all you have to do is take the time to write it down in a secure room the therapist will then take time for you. You will be able to contact them whenever you come and get a response whenever they're available—saving you time and money.
Why Would You Want the Better Help App?
There are many reasons that you would want this app, and one of them is for your mental health. It just needs an easy install and download, and it takes virtually no time at all. Help is but a call away, And with this app, it's just a text away. There are so many things that are good with this app that people all over the world are raging about this new app that helps them get the therapy that they need for the price they deserve. What are you waiting for? Download the mobile app today and get it installed on your phone immediately after. The Better Help app is the right tool for you and your mental needs.