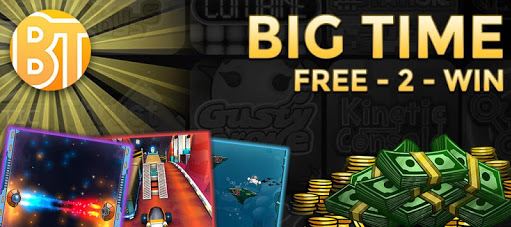 Everyone wants to make a little extra cash. However, finding legitimate ways to make money using a mobile app isn't always easy. To make matters worse, the apps that actually do pay typically make you complete boring or mundane tasks to earn pennies. Instead, you can earn money playing video games on your smartphone with Big Time Cash. Make Money Free.
Big Time Cash. Make Money Free is a mobile program that pays you for playing video games. As you play, you collect tickets that you use to enter cash drawings. If you win a drawing, you can cash out, and send the money to your bank. The application boasts that it has already paid tens of thousands of dollars to people all over the world.
Big Time Cash. Make Money Free
Price: Free
Category: Casino
Version: Varies by device
Developer: WINR Games Inc

Uninstall the app:
1. Go to Settings menu
2. Choose Apps or Application manager
3. Touch the app you want to remove
4. Press Uninstall.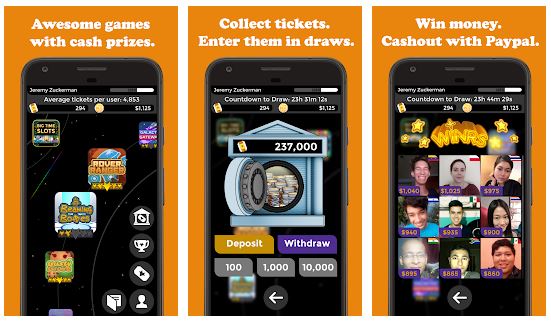 Using the app is simple. First, you have to download it from Google Play, and install it on your phone. Then, you're free to start playing games to earn money.
Unlike similar apps, Big Time Cash. Make Money Free doesn't pay you small amounts of money for playing. Instead, it gives you tickets. You use the tickets to enter cash drawings, which are available every day. The more games that you play, the more tickets that you earn. The more tickets that you earn, the higher chance that you have of winning a cash drawing.
When you visit your profile page from within the program, you can see how many tickets you've won as well as any cash earnings. After you win money, you can transfer your winnings from the game to your PayPal account at any time. In addition, there's an option to withdraw your earnings directly to your bank account. In order to use this feature, though, you have to provide the company with your account and routing numbers.
How Does the App Make Money to Pay Users?
When a program sounds too good to be true, it typically is. However, that's not the case with Big Time Cash. Make Money Free. This application makes revenue from advertisements and other companies. Then, it shares some of that revenue with its users.
This method makes it possible for the program to offer a "free-2-win" business model. In short, you don't have to spend any money to make money with this application. You do, however, have to play games in your free time.
What Kinds of Games Does the Program Offer?
While it's great to earn money while playing games, it's still going to seem like a mundane task if those games aren't fun. Thankfully, Big Time Cash. Make Money Free offers a wide variety of games to earn tickets while playing. Some of the games available at the time of this review include:
Bubbling Abyss.

Beaming Boxes.

Galactic

Thrust Vector.

Terra Rova.

Simple Strider.

All of these games play differently and are exclusive to Big Time Cash. Make Money Free. This means that you won't find them anywhere else online or on Google Play. While none of these are award-winning games, they're all fun enough to be good time wasters. With such an array of games, you'll have plenty of ways to earn tickets too.
Does Big Time Cash. Make Money Free Actually Pay?
Other reviews for this software have been favorable with many people saying that they've received payments already. Also, the app has a good score on Google Play, with an average 4.3 out of 5 stars at the time of this review.
You can even visit the official website to see testimonials from users who have made money from the app. On top of the good reviews, there's a good case in favor of the application being legitimate.
Final Verdict
Big Time Cash. Make Money Free is a fun way to kill some time with a chance to earn real money. Any money that you earn can be paid to you via PayPal. Since the software is completely free to download, it doesn't hurt to give it a try. Furthermore, the games that you can play to earn money are fun. It's certainly worth a look.