There is a new puzzle game on the market, and it's just like sudoku, and it's hitting like a ton of bricks. It's called "BlockuDoku," and it's one of the hottest games to play on the app store today. So what is BlockuDoku? How do you play the game, and why should you get this mobile app? Let's discuss all of this below.
BlockuDoku is the new mobile app that takes sudoku to new heights and allows players to interact more with the game, and the best part is you don't have to mess with all of those tricky numbers. This game is the equivalent to a Tetris version of sudoku. With a mobile version of the game, there are limitless possibilities for the game. Speaking of limitless possibilities, let's get into the features of the game.
BlockuDoku – Block Puzzle Game
Price: Free
Category: Puzzle
Version: Varies by device
Developer: Easybrain

Uninstall the app:
1. Go to Settings menu
2. Choose Apps or Application manager
3. Touch the app you want to remove
4. Press Uninstall.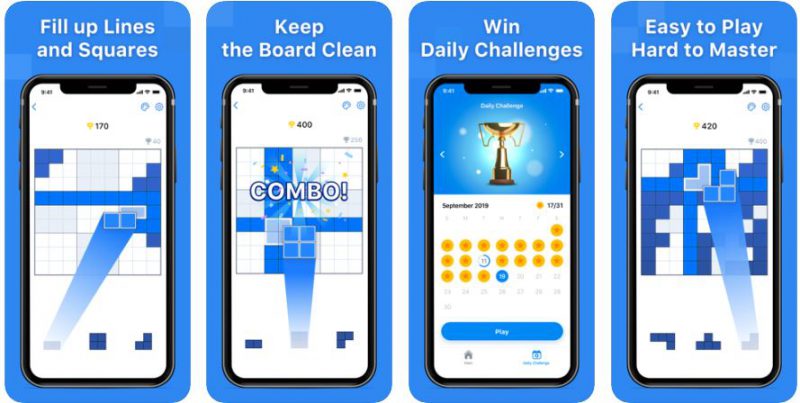 First, this game is challenging, yes, but way less challenging than playing sudoku. It can be a relaxing experience, like sitting down in your chair after a long day of work and playing a game or for relaxation. The game also is very good at stress relief. You can play the game for hours, and if you're stressed, you will feel relieved and better when you finish the level and get some sort of accomplishment. Finally, there have been a lot of updates to this game, and the newest feature is the improvements they made to both the performance and stability of the game, as well as the servers tied to it.
How to Play the Game
With the game being like sudoku, it's no wonder that it starts with a nine by nine grid that you must work with. However, unlike the game of sudoku, the rules are different. Rather than filling up the board with numbers, there are blocks, and they work like Tetris. You have to keep the board clean in order to win the game. You can also work with straight lines or boxes of 3 by three squares in order to clear the game. If the board is full, you lose. You can also destroy several elements or blocks at once to earn a higher score, kind of like bejeweled. You can also beat your own high score, compete with friends, or find other players to compete against in the Game Center of the game. If you get several successful moves in a row, you will end up getting a multiplier streak to really help rack up those points. You can customize the game with the theme of your choice that they have within the game. On that note, there are also rewards that you can get from beating levels, and some of theme are custom themes. You can also compete in the daily challenges to win rewards, and get unique trophies.
Why Should You Download the Game?
You should install BlockuDoku because it's some of the best fun you can have. Not only is it fun to play, but it is relaxing, and it relieves stress. You can also compete with many different people around the world in their game center. You can prove that you're the best at the game, and compete in daily challenges as well as the game center. You can even keep your own high score, and every time you beat it, you will record it so that you know that your old score is the one you have to beat. It is days of entertainment, and to some people, even more, you will have a blast playing this game, and all you have to do is install it today.