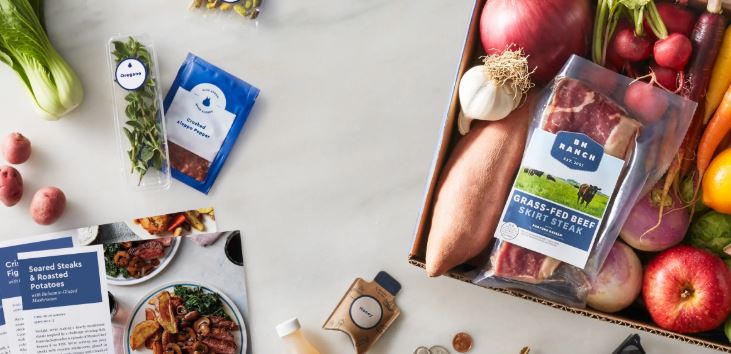 The countries #1 fresh food and delivery service is on android and iPhone. The top-rated app called Blue Apron is sitting atop the charts in the App Store in apple, and are highly rated by customers. So we'll look into what they do that makes them number 1 and why choose them, along with what the newest app features are. You ready, let's dive in!
That's easy. They are the best fresh food and delivery service in the country. Not only that, but they only give the best recipes in the country designed by top chefs around the world. They have an endless amount of recipes to choose from, and the ease of the order makes things flow even smoother. You can't go wrong with a sales pitch like that, and that's just the tip of the Iceberg with this app.
Blue Apron
Price: Free
Category: Food & Drink
Version: Varies by device
Developer: Blue Apron, Inc.

Uninstall the app:
1. Go to Settings menu
2. Choose Apps or Application manager
3. Touch the app you want to remove
4. Press Uninstall.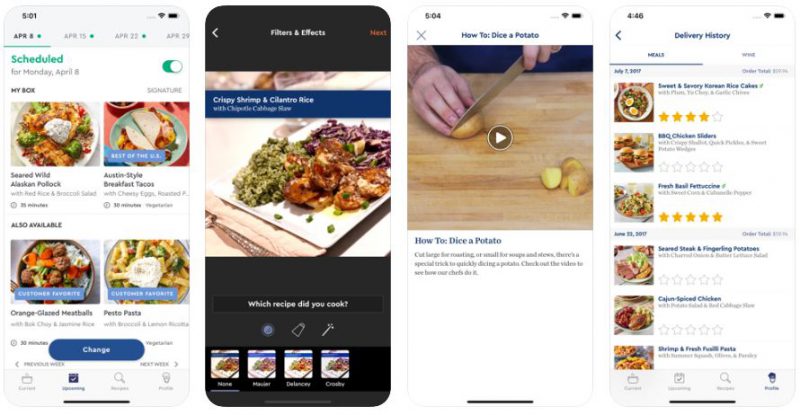 What is the Newest Features of the Blue Apron App?
There are so many cool features that we can list, so let's start talking about them. The first is that when using this app, you will be able to discover recipes you've never even thought of before. These recipes are created by the Blue Apron chefs and are sometimes unique, seasonal, and more. Another cool feature is that you have full account control. This is an amazing feature, as it allows you the be able to manage your account, customize your menu on the go, and even schedule your deliveries when you want them delivered.
You can also speed up your meal prep time with exclusive tips, directly from the chef, and they will even share some techniques with you as well. On top of that, the app shows you some great how-to videos that are done by the chef. Then with other features, you can explore the Blue Apron wine monthly delivery system that is hand-selected by the chefs to pair with your recipes. The wines are chosen from the world-class wines and are great to pair with the food you make. With the filter photo screen, you can snap and save photo's, with exclusive filters that make any food look more delicious. The photo feature also has some great special effects, and it is great to add to the app to show others how well you made your select recipe. With the app, another cool feature is that you have access to their entire catalog of recipes that total over 1,400. You can also save every recipe you use to your favorites, so you can always have them ready and available to you. And the final feature is that after you eat your meal, you can easily visit the recipe page, and log its calories into the health app.
Why Choose Blue Apron?
The answer to this one is easy. You want to choose them because not only are they number one, have the best fresh food, and delivery system, but because they can keep track of everything for you. That's right, you have total access to your account, but once you select a meal, you don't have to select it again after setting it to your favorites. There is also so much to explore on this app that it is crazy not to want to at least try out. With over 1,400 delicious recipes that were handcrafted by chefs, to the ingredients being delivered to your door, you should definitely try at least one meal. So what are you waiting for, download and install the app today, and you won't regret it. They have some of the best recipes on the planet that are unique and seasonal.