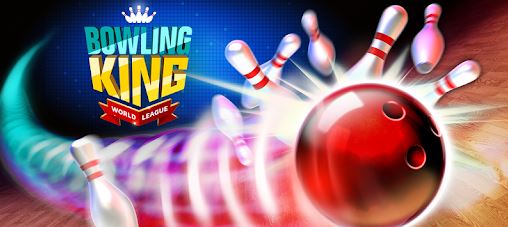 Everyone loves to go out and bowl, and if you don't, then maybe you had a bad experience. Well, the time has come to right that and play the bowling game that is on the tip of everyone's tongue. With over 10 million downloads, there's no wonder that the multiplayer bowling game, "Bowling King," is starting to climb the charts. So what are the features, and why should you get the mobile app?
Bowling King
Price: Free
Category: Sports
Version: Varies by device
Developer: Miniclip.com

Uninstall the app:
1. Go to Settings menu
2. Choose Apps or Application manager
3. Touch the app you want to remove
4. Press Uninstall.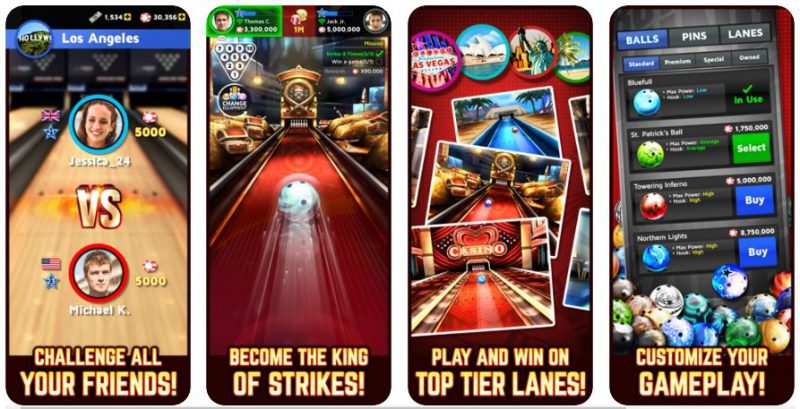 There are multiple features of the "Bowling King" app, and we'll accentuate them here. The first of which being, you can play at many bowling alleys in the game. They can be played all over the world like New York, Las Vegas, Sydney, Paris, and so much more. They are fantastic views, and better bowling alley lanes to play on. The next feature is intuitive swipe and tap controls that allow an easier transition and a smooth playing experience. There are one on one modes that are amazing, pulse-pounding, and makes it feel like you're in an actual bowling match. The games are played in real-time, and there really is nothing on the bowling market like it right now. Another great thing is that you have many different bowling balls to choose from, more than 60 actually, and with 27 different style pin customizations along with the lanes, you can show off your class, creativity, and enthusiasm for the sport of bowling. There are tournaments that everyone can compete in to win millions of chips and so much more. You will play against other players in order to climb the ranks to the top. You can also play in the challenge modes which have a variety of stages and take rewards for free, just by playing against CPU's and beating them in a game to get rewards in the game. There are so many achievements to unlock that there are over 120 of them in all, and you will have to play in multiple modes in order to unlock every single one of them in order to complete them, and more are added with every patch. You can even add your friends to the party and play with them by syncing them with Facebook or email. That way, you can play them anytime, anywhere, and whenever you want. You also have in-app mini-games that allow you to win coins to bet on matches that you play, and the winner takes all. In the mini-games that can be played, there are slots and roulette chances to win free money.
There are ranking ladders that you can climb up too, and they range from novice or beginner to pro and extreme bowlers. With five different ranking ladders, you can get out there and show your skill. Climb the ladders, and prove that you're the best that the game has to offer. Remember, play your best and practice to get better. So go out there and prove that you're the best. The final feature is multi-language support. The game is great and incorporates a ton of languages into the game so that you can play with people all over the world, and understand what they're saying to you in real-time. The languages include;
• Chinese
• English
• French
• German
• Italian
• Japanese
• Korean
• Portuguese
• Russian
• Spanish
• Turkish
• and more!
Why Should You Download the App?
There are so many reasons that you should install the app. From the great ability to play a real-time streaming bowling game that you can play with anyone around the world, to the multiple ways that you can customize not only your bowling ball but your pins and lanes as well, you can also climb the ladder of the bowling leagues, and the ranking ladder shows who's the best in the group. There is so much to do with this game that there are limitless possibilities and hours of fun to be had. This game is so tempting to play, and rightfully so. The game is free to play and offers in-app purchases, some one-time purchases, and some that you can buy to get ahead like coins and items. With so much to do in this game, anyone who loves or even likes bowling should give it a try. There is a little bit of fun for everyone with five different game modes and five different ladder rankings to play in. There is only one bowling game that has all of the games you want to play, and that's all available in the Bowling King app. With endless hours of fun and endless play possibilities, there is no reason to throw this game to the back burner. Play today, and get some free coins on the house, and play for even more than you would have originally. What are you waiting for, get the app today from the app store and on google play?