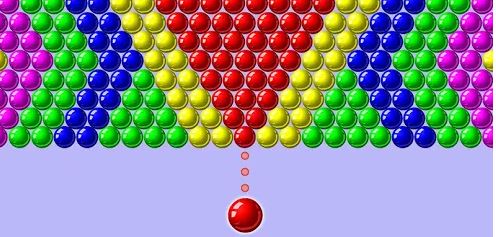 Bubble Shooter is one of the most addictive arcade games out there!
Bubble Shooter is a puzzle game in which you try to clear each level as fast as possible. At the start of each round, you are given a different colored bubble to shoot. Each level has bubbles of assorted colors grouped together. The goal is to shoot groups of bubbles that have the same color as the bubble you are currently holding. You have to clear the entire stage before you run out of shots to fire.
Bubble Shooter
Price: Free
Category: Puzzle
Version: Varies by device
Developer: Bubble Shooter

Uninstall the app:
1. Go to Settings menu
2. Choose Apps or Application manager
3. Touch the app you want to remove
4. Press Uninstall.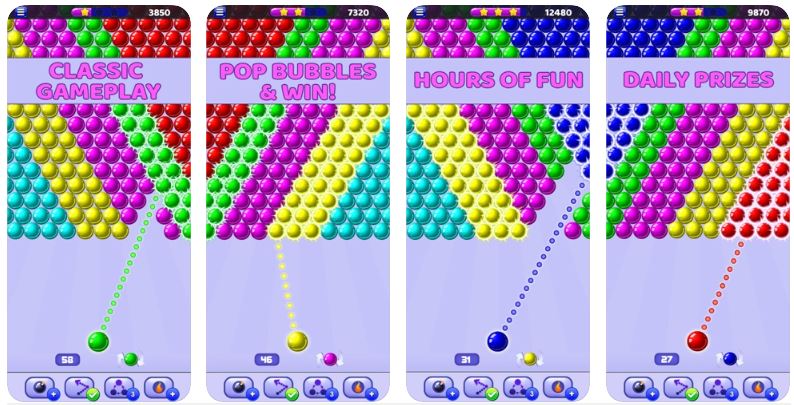 At the end of each level, you get a score based on how well you did. Speed, precision, and the number of shots taken are what determine your final score. Beating each level grants you one through three stars depending on how many points you got. Each subsequent level gets more challenging to complete. There are thousands of levels in total. You won't be running out of content any time soon.
As the game progresses, new mechanics are introduced. The first thing you get is the ability to swap between two different colored shots. This allows you to choose how to tackle each stage. There are also balls that are devoid of any color. These must be knocked down by popping a group of bubbles that are attached to it. It only gets more complicated and fun from there.
You also begin to earn coins as you get farther into the game. These coins let you buy temporary aids to get past challenging levels. You can also buy coins with real money. As you can imagine, the levels start to get insanely difficult in an effort to make you use all of your power-ups. Once you run out, you will have to spend money on coins in order to keep playing.
The game has a small ad banner that runs at the bottom of the screen. There is also a fullscreen ad that plays whenever you finish a level. This is pretty standard for a free to play mobile app. Still, it would be nice to have a premium version of the game that removed ads entirely.
When you are stuck in the main story, there are also puzzle mode challenges to complete. These puzzles have very specific solutions that can be a blast to figure out. You get some achievements for completing them too. The achievements are a fun addition, but only raise your rank on the leaderboards. We hope to see some proper unlockables featured in a future update.
If you are a fan of the classic arcade game, then you will be happy to learn that classic and arcade modes have been included in the latest patch. These modes let you relive all of your nostalgic memories with the traditional Bubble Shooter ruleset. There are no power-ups or serialized levels in these modes. Just a constant stream of bubbles for you to pop.
Overall, Bubble Shooter is well worth trying out for yourself. You get tons of free content just for watching a few ads. If you really take to the game, there are thousands of levels for you to sink your teeth into. Whether you are a newcomer or longtime fan of the series, Bubble Shooter is easily worthy of an install.