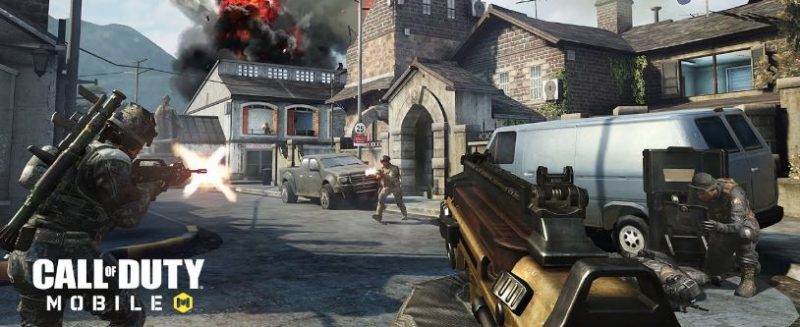 Call of Duty is one of the most popular shooting games on the market. However, it hasn't always been available on all platforms since its inception. Let's take a look at Call of Duty: Mobile, an app that will interest gamers of all demographics. Call of Duty: Mobile is a gaming app. Its target demographic is young adults, teenagers and mobile gamers. The app is updated on a regular basis to bring users more weapons and maps at their disposal. The app can be purchased in the store, and there are further features that can be unlocked via in-game purchases. The app is formally created by Activision and is supported by Google Play and the App Store.
Call of Duty®: Mobile
Price: Free
Category: Action
Version: Varies by device
Developer: Activision Publishing, Inc.

Uninstall the app:
1. Go to Settings menu
2. Choose Apps or Application manager
3. Touch the app you want to remove
4. Press Uninstall.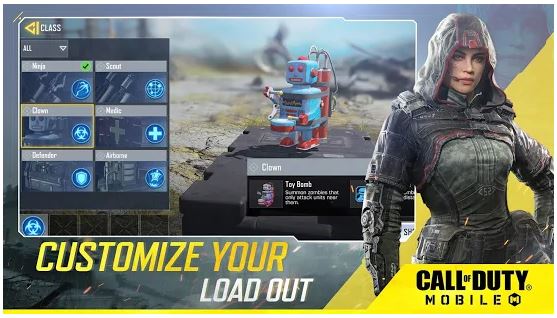 When the user downloads the app, he or she is prompted by a login screen. They sign up with a username and password to create an account that permanently saves their profile. This allows them to compete under a nickname and rack up points and rewards on the account. Gameplay is very similar to that of previous installments in the Call of Duty series. Players control a character from a first person point of view, with a cinematic occasionally being in the third person. They can jump, crouch and lie on their stomach to win battles against the enemy. There are also buttons to shoot and reload the gun. With Wifi, players can interact with on another and challenge others for top spots on the leaderboard.
Benefits of the app
The Call of Duty: Mobile app provides hours of entertainment. Players can enter a multiplayer mode where they face off against others to rack up kills and objectives. Upon reaching a high number of kills, they are rewarded with even more firepower to swing things their way. No two games are even the same due to the sheer number of hiding spots and gun combinations. After the game, players can chat with each other about the experience. A single player mode is another fun feature. If you don't have any friends online or don't have internet access, you can still training your shooting skills against computer controlled characters and targets. As you score points, you can unlock achievements to show off to the community.
The app has also received acclaim for all of its various settings. You can change the sensitivity of the touch screen and reduce the amount of sliding that your fingers have to do. A colorblind mode allows colorblind individuals to play with ease. The benefits of the app simply lie within its entertainment value. As many gamers know, Call of Duty is a highly addicting game that challenges reaction times and peripheral vision. While other games have downtime between rounds, you're constantly in combat with this app. Your character respawns after a very short period of time, allowing you to stay on your feet.
Highlights of the app
Replays are some of the most exciting parts of Call of Duty: Mobile. Hit an amazing sniper shot from across the map? Save the replay file and download it at a later date. Your best plays aren't lost after the game is done, and you can always access them from your profile. The fluid connection capabilities of the app are also noteworthy. Some other shooting games experience lag or frame rate issues as things become fast paced. This game doesn't suffer in that regard. The app is consistently smooth as long as your internet connection is strong.
Its graphics have also been praised by many game reviewers. Many players have been nostalgic for older games in the series and miss the older styles of graphics. This mobile version combines many elements of previous graphics into a seamless style that is fresh in itself. Not only is the gameplay top notch, but the app is visually pleasing to the eye. When you install the app, you're provided with a few hundred free tokens to customize your character. As you become more skilled, more achievements unlock and there's no limit to what you can accomplish. One nice thing is that in-game purchases are not absolutely necessary. With good accuracy, you can find success on even the most basic guns.
Conclusion
Call of Duty: Mobile is a terrific extension to other installations of the series. With multiplayer and single player campaigns, there's a mode that will interest every user. Customize your weapons and hone your accuracy to prove you're the best shooter around.