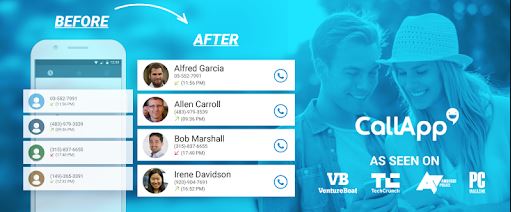 The growth of technology has lead to many positives: Among them include the growth of the cell phone, video chat services being more robust than ever and camera and video recording becoming smaller and more robust than ever. But, with that has come an increasing number of scams: credit card fraud, fake postal mail, and, the one that many people know and loathe: spam calls. Most people have seen the "Unknown Number" message flash, and immediately comes a sense of dread. 'How did they get my number?' 'What if they keep calling?' 'Make it stop!' With the CallApp: Caller ID, Call Blocker & Call Recorder mobile app, never worry about those questions again. Want the scoop? We will fill you in.
CallApp: Caller ID, Call Blocker & Call Recorder
Price: Free
Category: Communication, Popular Now
Version: Varies by device
Developer: CallApp Caller ID, Manage & Customize your calls

Uninstall the app:
1. Go to Settings menu
2. Choose Apps or Application manager
3. Touch the app you want to remove
4. Press Uninstall.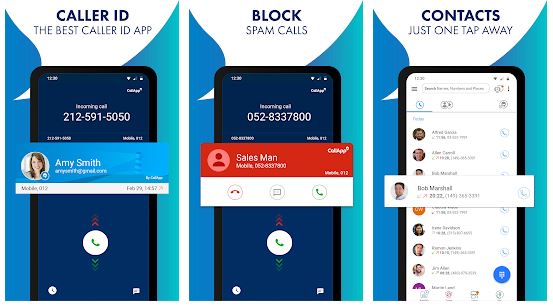 The 411 on CallApp: Caller ID, Call Blocker & Call Recorder

Know who is calling and texting you in an instant, and, if you do not want them to have your number, block them. It is as simple as that.

The Benefits of the App

What could be better than no longer being inundated with spam calls? Ready to download the app? Wait, there is more!

Trusted by Users: Over 60 million people count on CallApp: Caller ID, Call Blocker & Call Recorder

Block Spam: Say goodbye to spam and hello to just getting the calls and texts you want.

See who is calling you: No questions, just ease.

Screen Calls: Just take the ones you want to answer, no questions asked.

Discourage Calls: Sick of the spam? Do not encourage them, thanks to the robust caller ID features of the app.

Call Back at a Convenient Time: At the office? Running errands? In the middle of dinner? Whatever the case, call people back when it best works for you.

Just a tap away: Access your contacts in no time by simply tapping on the name you want to reach. Scrolling through names, numbers and emails to get who you want will become a thing of the past.

Record Calls: Whenever there is an important call, focus more on the conversation and less on writing down all of the notes. With this feature, go in and listen later!

Search for People and Places in a Pinch: Simple search functions make life easier.

Messaging App ID: Never question who is messaging you.

Make your call screen fit your life: Choose from dozens of designs, whatever strikes your fancy.

Smart Watch Notifications: Get notified, wherever you may be.

At no cost to you: The free app means all of the benefits and none of the extra dollars.

Our Review of CallApp: Caller ID, Call Blocker & Call Recorder

Getting calls from unknown and spam numbers can put a damper on one's day. In an increasingly busy world, dealing with these can take up time and distract you. To easily avoid that, we highly urge people to install CallApp: Caller ID, Call Blocker & Call Recorder. Hear from who you want, and respond whenever you can. Calling and texting just got easier