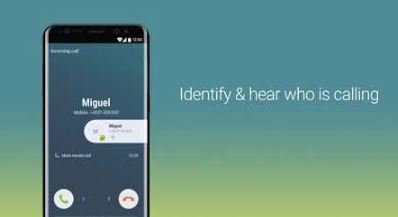 How annoying is it whenever you are carrying your Android phone in your pocket and your hands are full or when you left it downstairs and it starts ringing? Is it really a call important enough that you should drop what you are doing and rush to answer it or not? With a quick download of the Caller Name Announcer mobile app, you are in control of knowing which calls are vital to pick up and which ones can wait.
Once you install Caller Name Announcer, it works by instantly identifying any caller with both a visual and audio alert. It is so handy when you cannot see the screen easily, such as when you are on a run, driving or immersed in working on something more important than answering a telemarketing call.
It is also an app that supports full customization of its many features, such as being able to alter the speed or pitch of the voice announcement and being able to modify the announcement text. After every call, it also gives you the opportunity to save a new, identified caller or modify its settings with a single tap.
Caller Name Announcer – Hands-free calling
Price: Free
Category: Tools
Version: Varies by device
Developer: Sappalodapps Development

Uninstall the app:
1. Go to Settings menu
2. Choose Apps or Application manager
3. Touch the app you want to remove
4. Press Uninstall.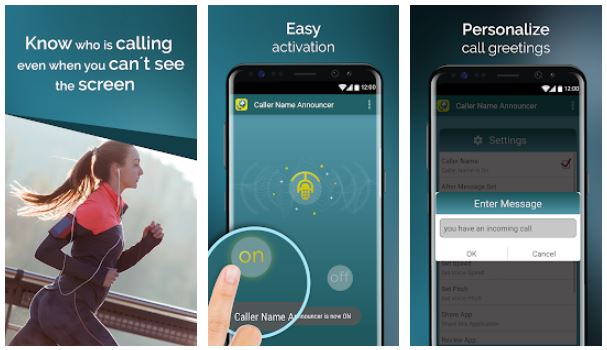 Caller Name Announcer Invaluable Features
The Caller Name Announcer mobile app has a large number of useful and powerful features:

As soon as a call comes in the identity of the caller is displayed on the screen.

The caller's identity is also voiced so you never need look at your phone, e.g., when you are exercising.

It is easy to activate the app whenever you need it and just as simple to turn it off.

Settings, such as the speed and pitch of the announcer voice are easy to set.

Volume is controlled by the device's Media Volume, so it is independent of your ringtone.

Add your own message for callers, which are to be announced during the call.

Customize the announcement message with before and after segments that you create.

The app provides a detailed call summary that you can review at any time.

Note that this app does not utilize the Ringer Volume but the Media Volume on your device. If the latter is not set high enough, the announcements will be hard to hear. Not turning up Media Volume is the most common reason some reviewers give this great app such low marks for being too quiet.

Get Hands-Free on Your Device Now
For any Android device running version 4.1 or higher, the download is just over nine megabytes. It installs quickly and the settings are numerous but intuitive, so you will have it customized to your liking in no time. It already has over a million installs, but unfortunately there is no version for iOS at this time.

Enjoy the Convenience of Caller Announcements
For the maximum convenience and to enhance hands-free operation, install Caller Name Announcer now and enjoy the ability to screen calls without your phone near or when you are occupied with things more important.

Note that even though you can sort out the important calls from the trivial, this app is not a call blocker. Also, it does not announce SMS messages, but otherwise it is a must-have for most of us who want to simplify our lives a bit.