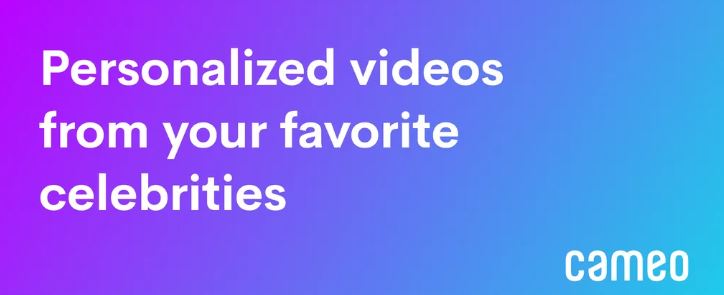 Have you ever wondered what it would be like to have your favorite celebrity or personality send you a message? Well, they can do much more on the Cameo mobile app. There's so much to discuss below, but the Cameo app is fantastic for anyone who wants to use its features. What are the best features of the app? What can you do with the app, and why should you get the app?
Cameo – Personal celebrity videos
Price: Free
Category: Social
Version: Varies by device
Developer: Cameo - Personalized Shoutouts

Uninstall the app:
1. Go to Settings menu
2. Choose Apps or Application manager
3. Touch the app you want to remove
4. Press Uninstall.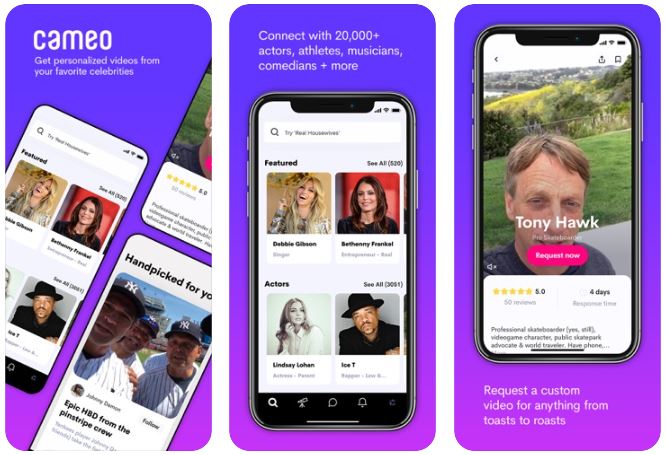 What are the Features of the Cameo App?
There is so much to go over in the features department. Features are what make the app or game better, and in this case, there are a few that people really seem to like. One of the first features is that the app is free to get. While they may ask for in-app purchases or purchases for certain services, there is no fee to join and get the Cameo app. The next feature is that you can find all of your favorite famous people and celebrity personalities. The list of celebrities and figures is long. There is a wide range of them on the app, and the list is long in each genre of celebrity. This list includes television personalities, sports athletes, musical artists, YouTubers, and more. There is someone on this list for anyone looking to find their hero or idol.
What Does the Cameo App Do?
The Cameo app is designed to help you communicate with your friends, family, and more, by using celebrities to tell them something. You can have a star say a myriad of things. You can have Drew Brees sing Happy Birthday to your child if you pay for it. You can have your favorite YouTuber tell your friend that they had been owned in whatever game you're playing. You can have Phillip Rivers tell your family who loves the Steelers that he's sorry he destroyed them this week. The possibilities are endless when you think of all the options. There is a lot that you can do with this app. You can even have your friend listen to a video of Garth Brookes telling your aspiring country singer friend that their tone is a bit flat. I mean, just think of the possibilities. All you have to do is get the app, and login, mute your phone if you don't want to hear singing, and then choose who you want to have say something to a friend, family, or acquaintance.
Why Should You Download the Cameo App?
There are a plethora of reasons why you should install the Cameo - Personal Celebrity Videos app today. However, we understand that you may not have the funds to get what you want. So until you do, the app is free to browse and see who's all available, because maybe you want to give someone special a birthday message from their favorite celebrity. More celebrities are being added by the day, and they may be available by Christmas. They are not cheap, but they are great at sending a personal and inspirational message to you or to family members and friends. Everyone likes or adores something, my two favorite quarterbacks are mentioned in the sections mentioned above, so everyone wants to hear something great from those of whom they admire. There is nothing to lose today, so download the app, wait for the install, and browse until you find exactly what you're looking for. Everyone is talking about the new app, and you will be too! Get the mobile app today!