The Candy Crush Saga App is a freemium puzzle game created by King. The match-three design of this game has allowed it to become one of the most popular social game in history. It was originally created on the developer's own site. Eventually, it was launched on Facebook to encourage social sharing. After popularity soared with Facebook integration, versions were created for Android and iOS devices too.

Each level is different and each level must be finished in succession. The primary goal is to create a chain of three matching blocks. Chains of three are created by swapping nearby tiles. When the matching tiles line-up they vanish from the screen and allow goals to be met by working with new tiles.
Candy Crush Saga
Price: Free
Category: Action
Version: Varies by device
Developer: King

Uninstall the app:
1. Go to Settings menu
2. Choose Apps or Application manager
3. Touch the app you want to remove
4. Press Uninstall.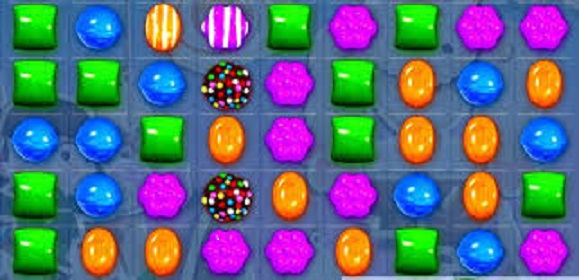 Sebastian Knuttson is the chief creative officer for Candy Crush. King developed and published the game. It was first released in April 2012. In just a few weeks, almost four million people had downloaded and were playing the game.
Bonus Levels and Gifts
Special side games, tasks, and mystery chests are randomly available. Players can engage in these events to win free boosters and lives to beat difficult levels.
Lives and Life Refills
Every game starts with five lives. The number of available lives is displayed in the upper left hand corner of the app. Failing a level's goal or time specifications will cost the player one life. Lives regenerate one at a time every half hour. If a player wants to keep playing, but doesn't have any lives, they can reach out to their Facebook friends and request a life be sent or buy life refills from the app store.
In-App Purchases
It is free to play the Candy Crush download. In-app purchases are available to help players beat difficult levels or keep playing when they have run out of lives. In-App purchases include live refills, candy boosters, and piggy banks.

How to Succeed in the Candy Crush App
Since its launch in 2012, the game has been updated constantly to keep up with players desire for more levels. When the game was first introduced there were only 65 levels. By 2016, there were 2,000 levels for gamers to advance to.

Fun Facts about Candy Crush Saga
93 million people were playing a Candy Crush download in 2014
In 2017, the puzzle game had been downloaded 2.7 billion times
In 2016, the app won People's Choice Award for Favorite Mobile Game