The Cash App is the number one card app that works for the people using them. The Cash App works great, and it's easy to sign up. When you download and Install the Cash App, you can quickly sign-up in seconds.
Another perk the app has is that they allow you to custom make your card. Then it will be sent to you directly, and you will be able to use the account within minutes. Something else that is unique on this app is the ability to be able to use it anywhere, anytime, and anyplace.
The Cash App's security feature is fantastic as it enables users to create a protection that is the right fit for them. The security types that the Cash App users are a passcode, Touch ID, or a face ID. This safety enables users to have full reign over their cash anytime, anyplace, and from anywhere.
Cash App
Price: Free
Category: Finance
Version: Varies by device
Developer: Square, Inc.

Uninstall the app:
1. Go to Settings menu
2. Choose Apps or Application manager
3. Touch the app you want to remove
4. Press Uninstall.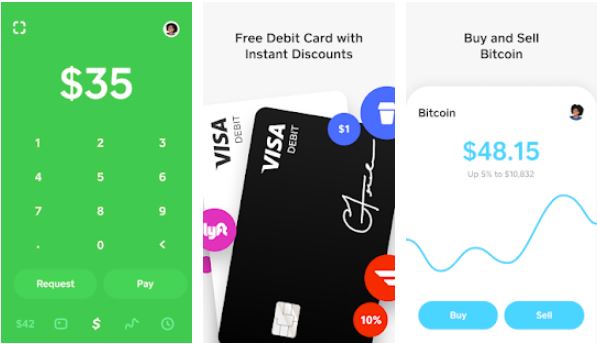 The Mobile Cash App has so many offers that can be taken advantage of. These advantages include many great discounts to many of the stores you love. They achieve this without a percentage of money spent, a point system, or having to wait for them. This is a simple and easy way to get cash discounts on great products at many of your favorite locations.
On top of what is offered by them, there's more to explore within this app as well. Cash-out has never been simpler than with the Cash App, as it only takes minutes for the payments to be processed, not days. The Cash App also allows you to send money to people, and to receive money from people, and the best part is that there is no extra cost. It's free, as well as instantaneous. That's what you call incredible.
If you like saving up money, or buying stocks or other things, the Cash App has features for that as well. The Cash App has so many options when it comes to saving money on a savings account. Another significant saving or investment option that the Cash App has is that you can invest in stocks directly from the Mobile app itself. You can purchase shares, sell shares, and follow the stock market directly from the Cash App. One of the biggest things that you needed a specific wallet for up until this point is that the Cash App is Bitcoin-friendly. Not only does it allow you to save up your Bitcoins, but it also allows you to buy them, sell them, and, most importantly, track their value from within the application itself.
The most comfortable choice you'll ever make is downloading and installing the Cash App today and getting all these beautiful things for yourself to take advantage of. What are you waiting for? Get it and download it today. You can take advantage of safe banking, stock market purchases, Bitcoin purchases, and following stocks and Bitcoins markets. It also includes free money transfers and are completed a savings account instantaneously, discounts on your favorite products, and