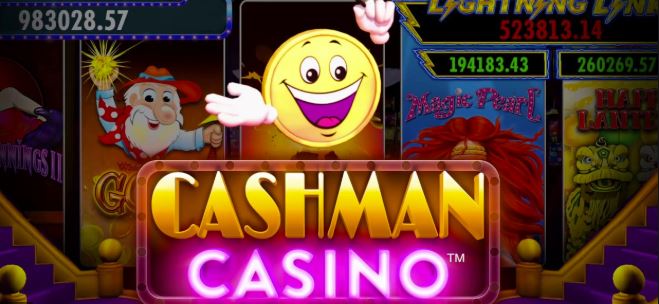 Casino games are among the most popular on the Apple Store and Google Play. With so many to choose from, though, how do you know which ones are worth your time. One that has been receiving a lot of positive feedback is Cashman Casino. What makes this casino mobile app so much better than the rest? Find out in our review.
The Creators Behind Other Popular Casino Games
One reason why Cashman Casino works so well is that it's made by the same creators of other popular casino games. In fact, they made Lightning Link Casino, FaFaFa Gold and Heart of Vegas. When they made Cashman Casino, they poured everything that they learned from the previous titles into it. The result is an easy-to-use, fun-to-play casino game.
Cashman Casino
Price: Free
Category: Casino
Version: Varies by device
Developer: Product Madness

Uninstall the app:
1. Go to Settings menu
2. Choose Apps or Application manager
3. Touch the app you want to remove
4. Press Uninstall.

Plenty of Ways to Play for Free
Another great thing about Cashman Casino is that it's completely free to play. You have the ability to buy in-game money if you want, but there's never really a need to. In fact, Cashman Casino lets you play Mr. Cashman's Daily Bonus every day. This bonus gives you the chance to win free money and other great prizes.
Each Game Is Unique
One of the biggest problems when you download a casino app game is that many of the video slot machines are the same. They offer no unique features beyond cosmetic changes. However, each Cashman Casino slot has special features. This means that each slot game feels like a unique experience while you play.
Speaking of unique gameplay features, Cashman Casino has a lot of slot machines. Everything from the classic fruit machine to the latest video slot is available. No matter what kind of slot machine you enjoy playing, you can rest assured that Cashman Casino offers it.
Free Coins on the House
Some casino apps don't give out any free coins to start with because they want you to buy your first coins to ensure that they make money. Instead, Cashman Casino starts you with free coins on the house. With no deposit required, you can install Chasman Casino and start playing fun, virtual slot machines right away.
Auto-Spin Is Easily Unlockable
Another great thing about this game is that it has the ability to unlock auto-spin. Cashman Casino refers to this as Hold to Spin. Simply hold down the spin button, and it will turn to auto-spin. Now you can go about watching TV or surfing the internet while the app does the spinning for you. This is a great way to start building a lot of virtual wealth.
Give Cashman Casino a Try
Do you want a video slot machine that you don't have to pump a lot of money into but is fun to play? Give Cashman Casino a try. It's a fun casino game that you can download for free on your Android or iOS device.
While you don't earn real money while playing this app, you do get the experience of playing a slot machine without the risk of losing real money. Although you can spend real-world money to buy more coins and keep playing, you typically earn enough coins and never have to spend real-world money if you don't want to.