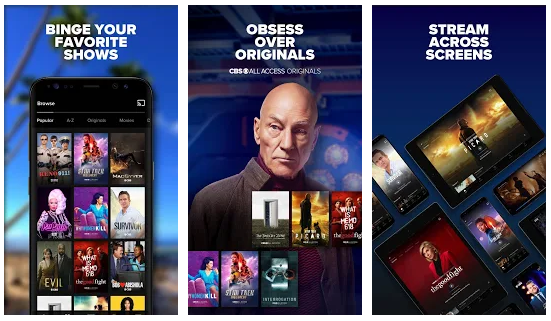 The CBS Full Episodes & Live TV mobile app is another popular streaming app for phone and tablet devices. The app, which users download on the App Store, offers access to the CBS network and CBS shows for both free and All Access users, though the number of shows available depends on a user's subscription. Various live TV options are accessible for all of the latest news, sports highlights and entertainment updates. Read on below for a description of the features of the CBS Full Episodes & Live TV app, along with its pros and cons:
CBS – Full Episodes & Live TV
Price: Free
Category: Entertainment, News & Magazines
Version: Varies by device
Developer: CBS Interactive, Inc.

Uninstall the app:
1. Go to Settings menu
2. Choose Apps or Application manager
3. Touch the app you want to remove
4. Press Uninstall.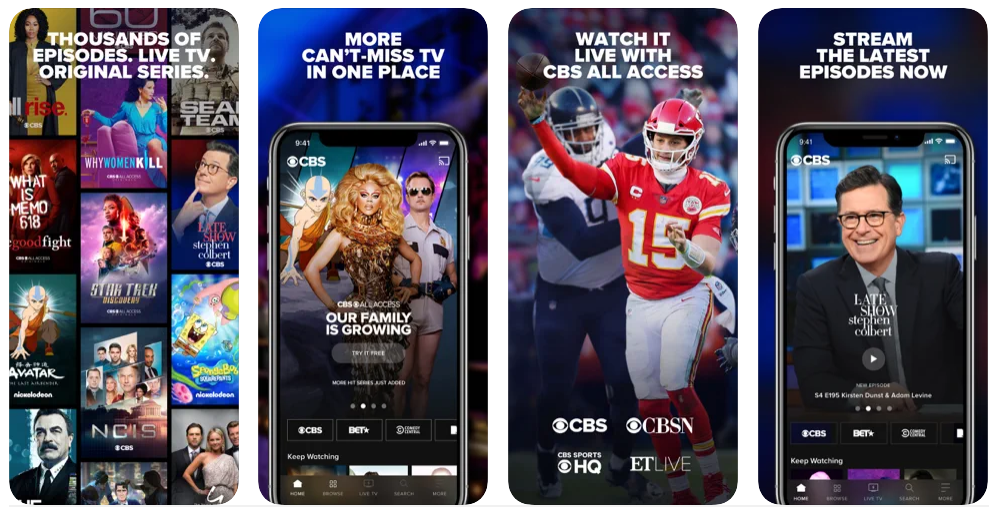 Features and Benefits
This CBS mobile app has more than 15,000 episodes available of many much-loved shows for all audiences. There are family-friendly shows like Spongebob Squarepants, sci-fi shows like Star Trek and comedy shows like Chapelle's Show. The app also offers classic shows from other eras, including Fraiser that stream ad-free. CBS original shows like The Twilight Zone are also available and ready to binge. Additionally, users can broadcast four different CBS channels, including the local CBS station, news coverage on CBSN, CBS Sports HQ and entertainment news on ET Live. Moreover, users can download and watch saved episodes offline if they do not have current access to the Internet.
Free users can catch up on the newest episodes of CBS shows the next day after they air. They can also watch their local CBS station by logging in with their CBS login information.
Pros and Cons
PROS:
1) The ability to watch older shows that are not available anywhere else
2) Access to 24/7 news coverage
3) Users have an option to purchase a limited commercial plan for $4.99 a month or a commercial-free plan for $9.99 a month
4) New episodes are uploaded the next day after their original broadcast
5) Handy widgets such as "keep watching," which keep track of a user's progress on an episode, and "on now," to see which shows are currently broadcasting, are easy to install
CONS:
1) User interface can be difficult to navigate for those who do not use mobile apps often
2) Many commercials and pop-ups on the free or limited commercial plan
3) The app has had problems with freezing or stopping, causing users to have to install the app again
4) The number of free tv episodes available is limited to a small amount of shows
5) Users can have trouble streaming the app on certain devices, such as Samsung phones
Conclusion
The CBS Full Episodes & Live TV app is best for fans of CBS shows and CBS live broadcasting. The Free subscription only allows for limited access to new shows and one live broadcast, so the paid subscription tends to be more popular with users. Users love the access to old favorite shows from another era and enjoy the fact that watching shows offline can be great for trips or staying in areas with limited wifi. The app's main concern comes in the form of reports of glitching, frozen screens, and the need to restart the app at a higher rate than normal. The app is always being worked on and developed by CBS so these glitches and app troubles are being addressed by the CBS team. As a result, there are often new updates of the app available for better performance over all, making the app worth checking out for CBS lovers!