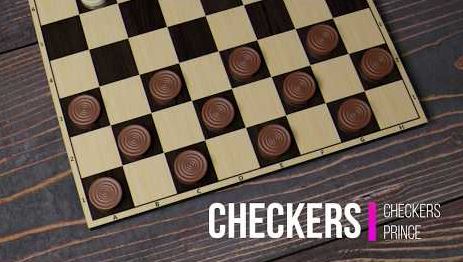 Do you love classic games, such as chess, Go Fish, Life, Parcheesi, dominoes, Chutes and Ladders and Monopoly? Is your idea of a perfect day spending hours playing games or learning something new? If so, the Checkers Mobile App may become your new obsession. Read on for a review and learn about its benefits.
The app makes it a breeze for you to play a classic game on your phone or tablet. Simply select which version of checkers you want to play, and then get started. If you ever feel bored or want to do something stimulating and fun, Checkers will help cure that boredom and add some excitement into your day.
Checkers
Price: Free
Category: Board
Version: Varies by device
Developer: English Checkers

Uninstall the app:
1. Go to Settings menu
2. Choose Apps or Application manager
3. Touch the app you want to remove
4. Press Uninstall.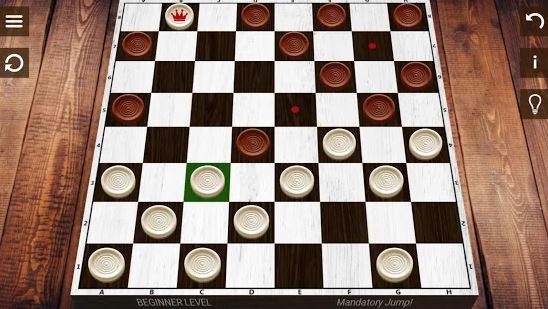 Free: Checkers is free and a good way to play the game at no added cost.

Worldly: If you want to see how the game is played around the world, you can do that with Checkers. The app supports twelve different versions, called rules, of checkers: Russian Checkers, Brazilian Checkers, International Checkers (Polish), Spanish Checkers, Italian Checkers, Thai Checkers (also known as Makhos), Turkish Checkers, Czech Checkers, Pool Checkers, Ghanaian Checkers (called Damii) and Nigerian Checkers ( also referred to as Drafts).

As Difficult as you Want it to be: There are ten levels of difficulty in the app, so if you want to play an easier game one day and a harder one the next, go ahead!

Play with a Friend: Two-player capability makes it so you can play with someone else. Get a family member or friend to play alongside you and it will almost be like playing the physical board game.

Get Help When Needed: Has it been a long time since you have played? Stuck on the next best move? A game assistant is available to help you and offer an overview of the rules, should you ever need a refresher.

Pick up Whenever: If you are in the middle of a game and get called away, or do not feel like finishing a game in one sitting, use the auto-save function. That way, you can pick up wherever you left off when your schedule allows.

Customize Your Board: Thanks to seven themes, including white, dark, light, grey, gold, art and black, you can make the board look however you want. Go dark one day, and then make it vibrant the next. It is your choice.

Multiple Views: Two board game views, 2D and 3D, are offered, so the game can look vertical or horizontal, depending on your preferences.

Realistic Graphics and Sound Effects: With the addition of graphics and sounds that will make you feel like you are not playing a virtual game, you can truly have a unique experience when playing Checkers.

Small Size: The app screen's small size makes it so it is not too inconvenient, cumbersome and hard to see.



Open to Suggestions: The app developer is always looking for ways to make the free game even better. They are open to comments and suggestions, plus, they read reviews that users write. Pretty neat!

Our Review of the Checkers Mobile App

The Checkers app takes the recognizable black and red game pieces and board and turns it on its head, offering something modern and innovative.

If you are a lover of games, playing alongside your loved ones or checkers itself, Checkers is worth checking out. It is free, offers many possibilities to play and likely to become your go-to game on your tablet or mobile device. Download and Install the app today!