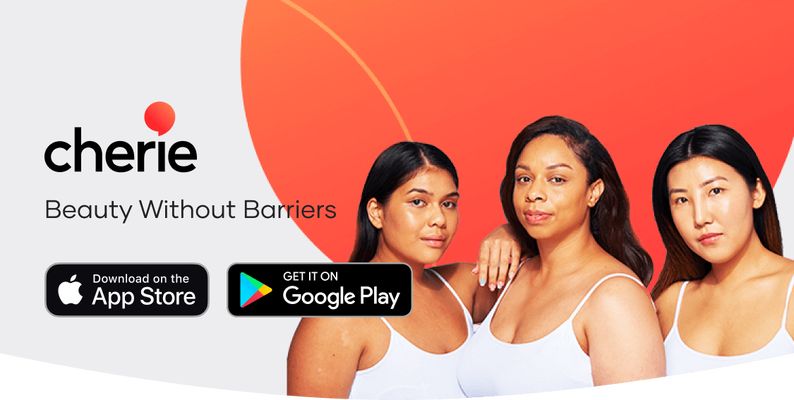 Staying in our homes and mostly isolated from others since March, quarantine hair and COVID cuts have become the norm, our suits, business attire and uniforms have been replaced with sweats, leggings, loungewear and athletic wear and pajamas and every time we leave the house, we must cover half of our face with a mask. But, sometimes, we still want to look presentable, approach our Zoom meetings with confidence and up our makeup and skincare game to feel a burst of joy during this draining time.
With stores limiting capacity, testers and samples being nonexistent and customers wanting to limit their time spent in any given store, what is the solution when we need or want new products? It is hard to tell your shade match just by looking at a package or bottle, and you never really know if you like something until you try it on and use it consistently. No more guessing, spending hours scrolling through websites or getting tired and frustrated when looking for something new. cherie - real beauty reviews offers something for the makeup newbie to the self-identified beauty guru. Read on to find out if this mobile app is worth a download and what you need to put your best face forward.
cherie – real beauty reviews
Price: Free
Category: Health & Fitness, Lifestyle
Version: Varies by device
Developer: Real Deal Learning

Uninstall the app:
1. Go to Settings menu
2. Choose Apps or Application manager
3. Touch the app you want to remove
4. Press Uninstall.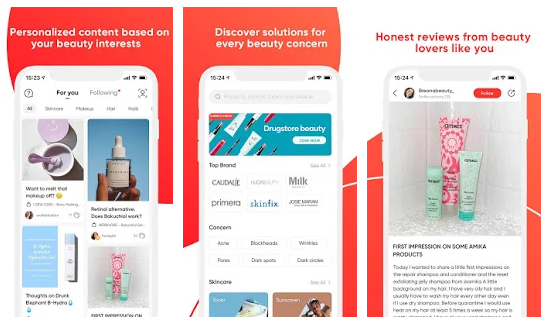 Features and Benefits
Once you install it cherie - real beauty reviews is like getting advice from a close friend or makeup expert. Giving you must have advice on skincare, moisturizers, makeup, sheet masks and more, there is everything you could ever want in one place. Score!
Pros and Cons
Check out these pros and cons.
Pros
Stay safe: Looking for products via mobile is much safer than going into stores at the moment.
Read reviews: Learn what to get and what to skip, all from people who like beauty products as much as you do.
View tutorials: Never question how to use or apply a product ever again.
Personal stories: Find out how products helped people like you thrive and live their best life.
Share reviews: Return the favor by writing your own reviews.
Personalized content: Scroll through products and suggestions tailored to you.
Find your match: If your skin tone is hard to match, never fear. Read reviews and find products that really work.
Be open to solutions: Is acne or discoloration getting you down? Dry or oily skin the worst part of your day? Find solutions to any concern.
Save your favorites: Make a list of which products catch your eye so you can shop for them later.
Cons
Not all products are featured: The app may be more beneficial to you if the products you love, hate or have been eying are listed, but it is still worth a look.
Aimed at teens: Since cherie - real beauty reviews is aimed at teens, products featured may target a different demographic than the one to which you belong.
Conclusion
The cherie - real beauty reviews mobile app is worth an install for those who are searching for new products or who have strong opinions about what they have used in the past. Those who prefer or more natural look or who are not into makeup may want to consider opting for something that is more tailored to them, though. In these COVID times, we highly recommend the app. Download it to have fun with makeup and self care while staying informed and safe. Glow up for the end of 2020 with cherie - real beauty reviews!