There are a lot of classic and iconic mobile games that users can enjoy on their smartphones. One of those famous games happens to be the game of Chess. The Chess digital app has already been downloaded by over one million users. This exciting game provides countless hours of entertainment and excitement. If you are looking for a strategic game to help and pass the time, then you will certainly want to consider downloading and installing this great game.
Chess has always been recognized as one of the oldest strategy games in the entire world. The game has traditionally been played on a physical chess board. The good news is that with improving technology, it is now entirely possible to enjoy the game of chess through a digital perspective. This digital app allows players of all skill levels to jump into the action.
Chess
Price: Free
Category: Board
Version: Varies by device
Developer: Chess Prince

Uninstall the app:
1. Go to Settings menu
2. Choose Apps or Application manager
3. Touch the app you want to remove
4. Press Uninstall.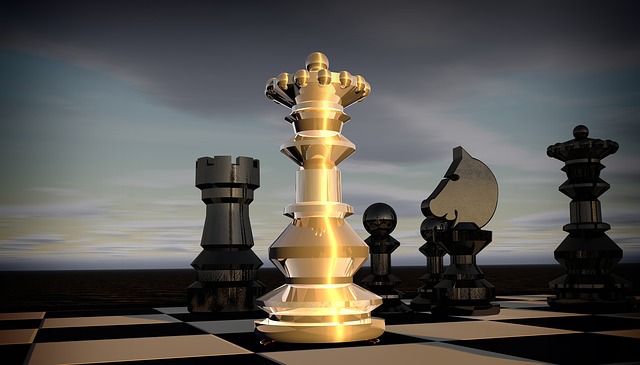 In the next section of this review, we are going to shift our focus to some of the main features and benefits that are available within the Chess app. All of your traditional chess pieces and strategies are available within the digital app. There are also ten levels of difficulty, chess puzzles, and a multi-player mode that can allow a maximum of two players to compete against each other.
Features and Benefits
We briefly touched on some of the cool features that have been integrated into the Chess digital app. There are separate difficulty modes that can affect the AI player. These settings can greatly enhance or decrease the level of skill of the AI player that you are competing against. If you don't want to compete against the AI, there is a separate two-player mode available.
Other features include various chess themes and special sound effects. The graphics have also been improved to enhance the overall Chess game experience. There are two different chess board perspectives. This specific setting allows players to adjust their game perspective between vertical and horizontal viewpoints.
If you are a new player and are only just now starting to learn the game of chess, the in-game assistant will constantly provide help and assistance if you need it. There is no doubt that this Chess digital app is one of the best ways to experience the game from your smartphone, and it only takes a few moments to download and install.
Features

Ten Levels of Difficulty

Two Player Mode & Singleplayer AI Mode

In-Game Chess Assistant (Provides Instant Help)

Realistic Graphics and Sound Effets

Special In-Game Chess Puzzles

Convenient Digital Chess Game Interface

Pros

Fast and Easy to Download

Extremely Accurate Version of Chess

Ideal for New Players to Learn the Game

Cons

Requires a Compatible Mobile Device

Conclusion
After looking at several of the important factors that relate to digital smartphone games, it is quite clear that the Chess digital app has done an outstanding job at ensuring that the game is accurate and reflective of what players might experience in real life.
We highly recommend this app to players of all skill levels, including beginners that want to learn more about the game of Chess.