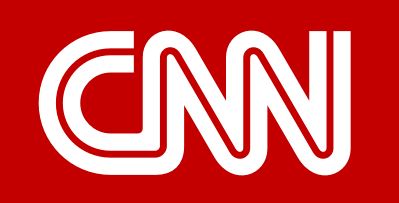 What do you do when you want to get the latest news or find out what's happening around the world? In most cases, people catch news programs as they air. However, what do they do if they don't have time to watch during the live broadcast? How can they easily get all of their news in one place?
That's where the CNN Breaking US & World News mobile app comes in handy. As the name suggests, it provides the latest in both U.S. and world news. With so many other news apps out there, how does this one stack up? Is it worth the download? Find out in the review below.
CNN Breaking US & World News
Price: Free
Category: News & Magazines
Version: Varies by device
Developer: CNN

Uninstall the app:
1. Go to Settings menu
2. Choose Apps or Application manager
3. Touch the app you want to remove
4. Press Uninstall.
Get All of Your News in One Place
One of the best features of this app is that it puts all of the news in one place for you. Whether you only care about local news or events happening around the world, you can count on the CNN Breaking US & World News app to deliver.
The news articles are well-detailed with coverage of all the story updates as changes occur. Also, the app includes photo galleries that provide inside looks at some of the news stories.
Don't Just Read the News, Watch It
Let's face it, watching the news on TV is a lot different from having no choice but to read the news. Thankfully, this app gives you the option. It allows you to watch live HLN, CNN International and CNN television anywhere. You can even watch video clips of some of the most important news stories.
Of course, you aren't forced to watch live TV either. One of the benefits of getting your news on the go is that you can watch what you want, when you want. With this app, you can watch CNN original shows when you have the time. This includes "Anderson Cooper 360" and "Anthony Bourdain: Parts Unknown" as well as CNN Films content.
Stay Up to Date on What Matters to You
Another cool feature of the CNN Breaking US & World News app is that you can customize the news that you get alerts for. Most news apps just send you a notification when any type of news occurs, including stories that you might not be interested in.
However, that's not the case with this app. Once you install it, you're free to customize the alerts and notifications that you get on your phone. You can even turn off alerts altogether so that you don't get any notifications.
Download Today to Control Your News Feed
While news apps are available, few of them allow for the level of customization that CNN Breaking US & World News offers. With the ability to read stories or watch your favorite CNN shows, there's no reason not to give this app a try.
Best of all, the app is completely free. Like with most free apps, it contains ads. However, having to watch a few ads to watch your news is no different from watching it on live TV with commercials.