Not all games find a footing in the market right away. Case and point is the mobile app Coin Master. Believe it or not, this game has been around since 2010. However, it took until 2018 for it to really catch on. Now, Coin Master has found quite a following on social media sites.
What Is Coin Master?
Coin Master is a mobile game that you can download for Android or iOS devices. The main goal of the game is to collect loot, raid your friends' villages and use your spoils to upgrade your own village and viking army. Along the way, you can explore a unique world and upgrade your abilities.
Coin Master
Price: Free
Category: None
Version: Varies by device
Developer: Moon Active

Uninstall the app:
1. Go to Settings menu
2. Choose Apps or Application manager
3. Touch the app you want to remove
4. Press Uninstall.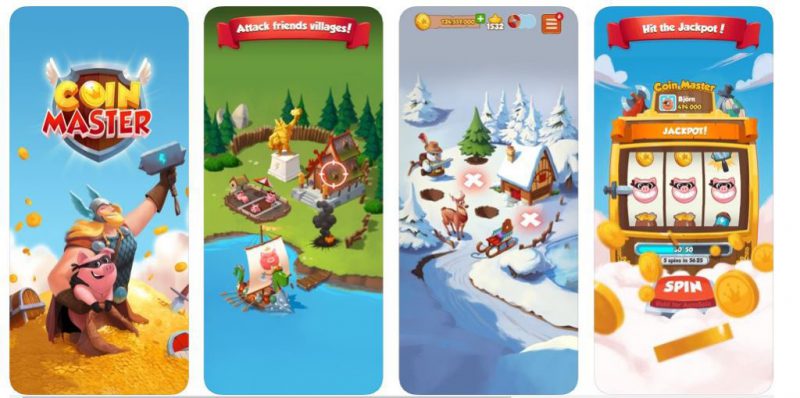 Coin Master Game Review
From the start, you can clearly see the social media aspect of Coin Master. The game encourages you to link to your Facebook account so that you can play against real friends. However, you can also play the game without linking your account. Instead of playing against friends, you'll play against the millions of others who have downloaded the game.
Your main objective in Coin Master is to earn coins that you can use to upgrade your viking village and unlock new abilities. There are two main ways to earn these coins.
The first way is to play a virtual slot machine. As you play the game, you earn "spins" that you can use to play the slot machine to earn some decent payouts. The second way is to raid villages, which is the real meat and potatoes of the game.
It's clear that Coin Master wants to capitalize on the success of other games that focus on town raiding, such as Clash of Clans. In Coin Master, though, you can choose to attack the people who raid your village.
Of course, you don't always have to raid your friends. You can loot villages alongside them for better outcomes. You can even trade treasures with the friends that you make in the game.
Coin Master is free to play, but people are encouraged to spend more. The main way to earn money is by spinning the treasure wheel. The game offers five free spins every hour. However, you can buy more spins with real money, which brings me to my only real complaint of the game.
Unless you sink a lot of hours into Coin Master, you need to spend money to make real progress. Earning loot is slow, which means that upgrading your village takes a long time.
Coin Master is a fun game that is free to download and install. While you're encouraged to link your Facebook account, it's completely optional. However, you get more out of the game if you do. Unfortunately, Coin Master has a pay-to-win scheme, so only people who sink a little real money into it will make any significant progress. If you like Android games that involve looting and raiding other villages, you'll have fun with Coin Master.