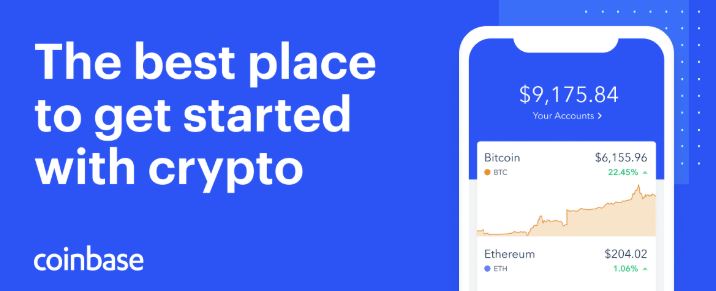 Coinbase – Buy & Sell Bitcoin. Crypto Wallet Coinbase is your one-stop for all your crypto needs. It's both an exchange and onboarding platform for major cryptocurrencies. Coinbase only includes those coins which have proven themselves to be respectable, liquid, and have a promising future. It is this approach that enables Coinbase to work with regulators and traditional financial systems. However, Coinbase is much more than just an exchange. It is also an information and educational resource for those new to the world of cryptofinance.
Coinbase – Buy & Sell Bitcoin. Crypto Wallet
Price: Free
Category: Finance
Version: Varies by device
Developer: Coinbase Android

Uninstall the app:
1. Go to Settings menu
2. Choose Apps or Application manager
3. Touch the app you want to remove
4. Press Uninstall.
Primary Features
When you first log in to the Coinbase app, you're greeted with cryptocurrency charts. This type of technical analysis combined with an easy-to-trade platform are its main features. Clicking on the splash page's Get Started button takes you to another page to input your name, email, and create a password. This is where the adventure begins.
Coinbase is one of the top exchanges in cryptofinance. It is unlike other exchanges in that it's an important contributor to the onboarding process for investors who are unfamiliar with cryptocurrencies. Below is an overview of the features currently supported:

instantly buy and sell

earn while you learn

employ smart tools

track transactions

best available security

dedicated customer support

More than an Exchange
One of the most important features that makes Coinbase more than an exchange is its 'earn while you learn' opportunities. This allows individuals to earn and trade cryptocurrencies before ever funding their account. Coinbase is able to make these offers because of a unique marketing strategy and partnerships with industry leaders. Once new users are comfortable with crypto trading, Coinbase has streamlined the most fundamental processes and made other options available for them.
A Bridge between Traditional and Cryptofinance
By providing only the most trusted tools and establishing a medium for education, Coinbase is setting the standard for cryptocurrency exchanges. It helps onboard new users by partnering with crypto businesses to offer educational videos. Once a video is watched and a test past, prospective investors can earn a modest amount of crypto to get a feel for trading. After getting comfortable with the process, users can transfer additional funds directly through their bank, credit card, crypto wallet, or other means.
A Leader in FinTech and Decentralized Investing
The Coinbase app aims to bring order to the complex world of cryptocurrencies. Not every trade needs to involve a series of protocols to be completed. Coinbase recognizes the most pertinent and proven blockchain technologies and makes them more widely available. The listed assets currently supported by the Coinbase app are as follows:

Bitcoin (BTC)

Ethereum (ETH)

Bitcoin Cash (BCH)

Litecoin(LTC)

Basic Attention Token (BAT)

Ethereum Classic(ETC)

0x (ZRX)

USD Coin (USDC)

Note that BAT, 0x, ZRX and USDC are not available everywhere. Also note that this list can change dependent upon events in the crypto markets. It's important to understand that these young markets have historically been volatile during periods of growth and development. This trading environment actually makes Coinbase an attractive option because it supports only the most trusted coins.