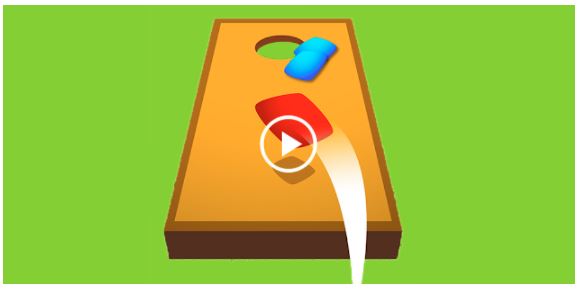 Some people want a simple way to play yard games with others. If you enjoy Cornhole, you may want to download this mobile app and try it out.
Yard games can be a blast, but some people might not have the equipment to play them all the time. On top of that, you may not always have people to join you when you want to play one of those games. Luckily, you can download Cornhole League to your phone and play the game whenever you find yourself in the mood for it.
Cornhole is a straightforward game where you take turns throwing beanbags at a hole on a wooden board. If you land the beanbag on the wooden board, you earn one point, but if it goes into the hole, you get three points. Does Cornhole League do a great job of letting you play Cornhole on your phone, or should you stick with playing it with others?
Cornhole League
Price: Free
Category: Sports
Version: Varies by device
Developer: TapNation

Uninstall the app:
1. Go to Settings menu
2. Choose Apps or Application manager
3. Touch the app you want to remove
4. Press Uninstall.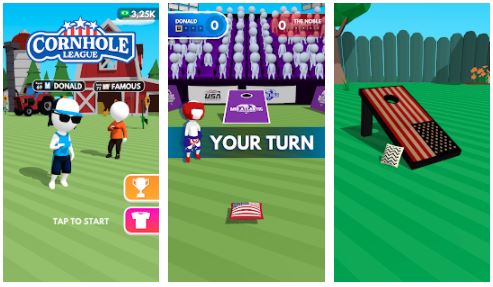 Features and Benefits
Cornhole League automatically matches you up against other players on the main screen. You just have to click the middle of the screen, and you can immediately play against someone and earn in-game cash if you win. You can then make purchases with the in-game cash to give your character new outfits, boards and many other options to customize how everything looks.
This game allows you to easily hop into a match within seconds, so you can play a game of Cornhole whenever you feel like it. It also keeps track of your stats including your win rate, your total number of throws and how many cornholes you scored. This means you can easily put the app on your phone, play for a bit and get back to whatever you needed to do after you finish a quick game.
Pros and Cons
Cornhole League has a good set of pros along with some cons you should consider before you download it. We want to start by listing out some of the pros you'll come across and talk about the cons afterward.
Simple rules and controls, so anyone can play it.
The games only last a minute or two, so you can easily play it whenever you feel like it.
You earn in-game cash to unlock more items and customize your character.
It includes a tournament mode for you to play against various others.
You can earn more in-game cash by completing items on the checklist.
This game focuses on making it easy for anyone to pick it up and play it whenever you feel like it. Whether you want to play it for a couple of minutes or a couple of hours, it offers plenty of options to meet your needs. The in-game cash also offers more replayability, so you may find yourself returning to the game and replaying it regularly.
As for the cons, we did notice a few of them you should know about.
The game has a VIP subscription that costs nearly seven dollars a week.
The game wants you to watch ads, so you can gain more in-game cash.
It also forces you to watch ads after some matches.
Cornhole League forces you to watch ads if you don't purchase the VIP pass. While it does provide benefits like removing ads and giving bonus in-game cash, it does cost about seven dollars a week, which will come out to about 28 dollars a year. Some people may not like how the game seems like a trap with microtransactions, so it might turn some users away.
Despite that point, you can have plenty of fun without spending any money on the game. While you can't get some cosmetics without the VIP pass, you still have access to many of them through the in-game cash. You just have to keep playing the game to unlock more of these cosmetics, so it rewards people who want to put time into the app.
Conclusion
Cornhole League offers some fun for people who want to play Cornhole without pulling out a wooden board and grabbing the beanbags. You just have to open the app, immediately match with another player and enjoy a game. That way, you don't have to find others to play with you while also ensuring you can pick up the game and play it whenever you get some free time.
While Cornhole League does have some drawbacks, you can enjoy the benefits discussed earlier. You can get this app for free, so you have the chance to download it and keep playing it. Install the app to your phone, open it up and have some fun as you score points and win some rounds of Cornhole.