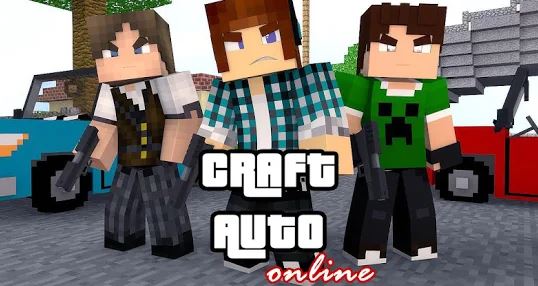 Let's talk about an app that has compatibility with the Minecraft mobile app. It's a mod that allows the character to play in Los Angeles, and you can even play like GTA. The mod mobile app is called Craft Auto for Minecraft PE. So what are the newest features, and why should you use them? What is a Mod? That's a great question. A mod is something that allows the player to download content into a game that changes the way it's played. For P.C. gamers, this kind of stuff isn't new. However, to mobile users, this concept is quite unique. This game isn't the first mod on mobile, and it probably won't be the last, but this mod for the mobile version is really cool to play.
Craft Auto for Minecraft PE
Price: Free
Category: Racing
Version: Varies by device
Developer: Tipiantran

Uninstall the app:
1. Go to Settings menu
2. Choose Apps or Application manager
3. Touch the app you want to remove
4. Press Uninstall.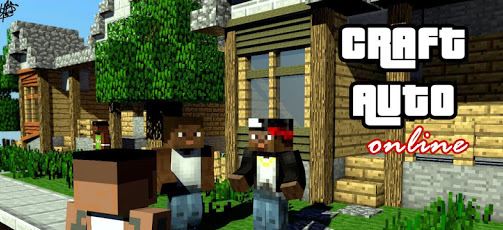 There are so many cool things to do, and while this list of features that aren't actual features, but it will tell you what all you can do with this mod. I still think you'll like the features of the game, and the first of which is being able to play with guns and weapons with a new mod. You can shoot people, steal vehicles, and so much more with the mod. While you're playing in L.A., there is a list of stuff that you can do. Let's start with the first fun thing you can do with the mod, which is the hunting ability. You can hunt animals down and kill them, and scavenge their meat, just like in Minecraft, but you can use guns and other weapons. Another cool thing to do is riding the rides within the city. Yes, there are rides that you can actually ride within the modded App. You can also build a space docker, whatever that is, it sounds like some fun could be had to do it. You can walk into the movie theaters and enjoy some cinema, and watch all the movies they've made available to watch. You can go play a round of golf, by yourself, against a computer, or with friends. You can play darts, again with yourself, friends, or bots.
Other cool things to try out is to play tennis with friends, bots, or alone, run a triathlon, parachuting, head down to the BMX park and ride some bikes, shooting ranges, you can highlight players, and create custom deathmatches or races, and so much more.
You should try this app because it's a unique spin on something that has been around for what seems like ever. There is so much to do and explore within the apps content and mods, that you will have days of fun and never even sleep. With you being at home right now, there's no better time to try the App. This is a game that is essentially grand theft auto online in a Minecraft edition of Lego GTA Online. There is so much that you can do and try that you wouldn't waste a minute of time playing this game. Take the Craft Auto Online for Minecraft PE (pocket edition) for a spin, download and install the game. It'll be hours of fun, and you can even play with your friends and family if you want to. While the whole house is stuck at home, and board games aren't cutting it anymore, try this version of Minecraft, and lift your spirits with good fun and entertainment for all the members of your family. What are you waiting for, oh, that's right, I forgot, it's free for users who already have the Minecraft PE? Okay, now go try it out, it'll be a blast.