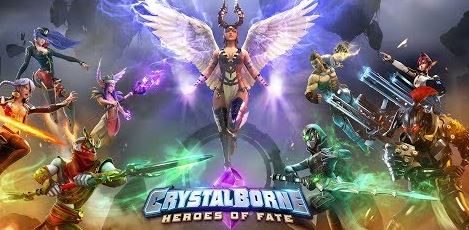 Crystalborne: Heroes of Fate is a hero collector role-playing game (RPG) that you can download onto your phone. With the rise of mobile games, more companies seem to create hero collector RPGs that you can install onto mobile devices. Does this game stand out from the others or should you find another hero collector?
For those who don't know, a hero collector RPG allows you to enjoy turn-based combat while finding new heroes to join your team. You usually unlock these heroes through collecting in-game chests or by gathering hero shards. Crystalborne follows this same formula and makes it work.
You unlock new heroes to play as in this game and you can pick a team of three-to-six characters to take into combat. You can level up their gear, characters and increase their star ranks to make them stronger. This, in turn, allows you to perform better in combat and to take on more powerful foes.
Crystalborne: Heroes of Fate
Price: Free
Category: Role Playing
Version: Varies by device
Developer: Machine Zone, Inc.

Uninstall the app:
1. Go to Settings menu
2. Choose Apps or Application manager
3. Touch the app you want to remove
4. Press Uninstall.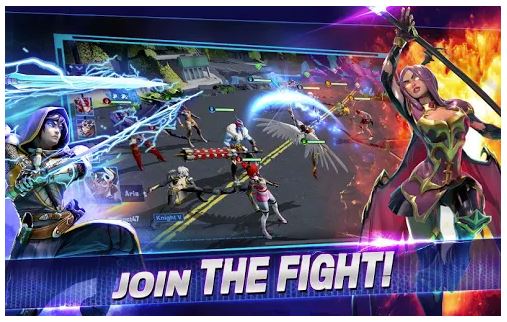 Key Game-play Features
Crystalborne allows you to tackle turn-based battles against waves of enemies. There's tons of information on the screen, but it's pretty easy to follow. You have your character's abilities at the bottom right side of the screen. These are the types from left to right.
Passive ability: this automatically activates while you need to choose when to use the others.

Basic attack: you can use it for free.

Special move: a more powerful move that costs energy.

Ultimate move: Your character's most powerful move.
In the bottom left corner, you can see your team's energy. Your team shares energy and uses it whenever they perform a special or ultimate move. Above that, you have the turn order. Each character also has their current health shown above their heads. You complete a mission when you defeat all the enemies and the waves in it.
App Benefits
Crystalborne follows the elements that you see in hero collector RPGs, but they still remain fun to play. The game works for people that like to have quick RPG sessions on the go. You can pull your phone out of your pocket, open the game and play a quick five minute mission before you need to do something else.
On top of this, the game is free to play, so there's no harm in downloading it and trying it out. The game includes other game modes, such as the Conquest mode, where you can work with others to take spaces on a hexagon board. Each space has enemies and you take over the territory when you defeat them.
Other Highlights
On top of these features, Crystalborne has some good looking character art. Whenever a character talks during the campaign, their character portrait appears. The effects for special moves, especially the ultimate moves, look nice and interesting.
Here are some other enjoyable elements in the game.
Multiple game modes to avoid boredom.

Buttons for auto-play and two times speed if you get impatient.

Holding down abilities with your finger in battle gives you a description of what they do.
This game looks nice and presents quality-of-life features that make it easy to play and learn.
Conclusion
Crystalborne: Heroes of Fate follows the usual turn-based formula of other RPGs, but it makes some key changes that allows it to stick out from other mobiel games. With a Conquest mode to work with teammates and clans, you can keep having fun in-between campaign missions. It's a fun game to play for those that enjoy mobile app RPGs.