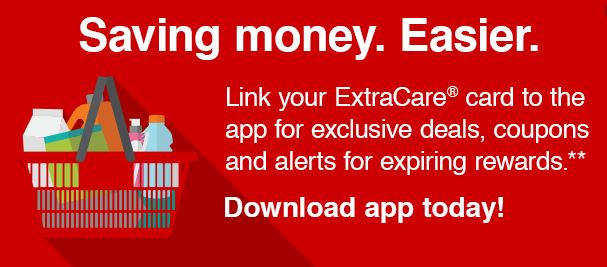 With the CVS Pharmacy app, they really go above and beyond for their customers. They take health care to the next level and even offer some deals to help the people they take care of out. So below, we'll go over what kind of deals the app has, what the newest features are, and why you should use the CVS Pharmacy app.
What Kind of Deals Can You Expect from the CVS Pharmacy Mobile App?
There are so many deals that you can expect in the app itself, and they even have more deals than just that. They have a few deals on the day, including certain prescriptions, or a certain percentage off for a certain type of medicine. They also offer weekly deals that will be able to use within the store as well as on some prescriptions.
CVS/pharmacy
Price: Free
Category: Shopping
Version: Varies by device
Developer: CVS Pharmacy

Uninstall the app:
1. Go to Settings menu
2. Choose Apps or Application manager
3. Touch the app you want to remove
4. Press Uninstall.
There are a ton of features, including the aforementioned discounted products and prescriptions. They also have a one-touch scan code, just tap on "Show Card," and you'll be able to show your prescription. Another great feature is that instead of waiting hours or at the very least a half-hour, you can pay ahead, using the app, and pick up in the store when you want to get your prescription. You can pay directly from the app and turn your phone to landscape form to sign for it. Better than that, you can also have it delivered to your house so that you don't have to leave the comfort of your home to pick up your prescription. This is a good feature for the elderly who have trouble getting to the store to get their medication.
Other cool features include that you can check out the prescription details and side effects of the medications that you're taking. Another great thing is that is stores all your medicines so that you know exactly what you're taking, and when you need to refill your prescription. On that same note, you can keep an eye on all of your prescriptions that have refills, and when they need to be refilled, as well as when you need to get another prescription because your prescription is out.
With these excellent features, there's always more because CVS Pharmacists care about the people they help, they have so much to give. One of those amazing features is the ability to video chat live with a health care professional 24 hours a day and seven days a week. You can also look at nearby clinics, check the wait times you can expect from their business, check their insurance coverage, and so much more. You can also order photos from the photo lab directly from your app, schedule a pickup time, and even go when you want to pick them up.
Why Should You Try the CVS Pharmacy Mobile App?
There is no reason to not download and install this app, as it is absolutely free. On top of that, this app has so many features that it's hard not to want to get the app. However, you can pay in the app, have a delivery of your prescriptions, and what you want from the store ordered directly to your home without any extra charge. This app piss genius and can help people in their everyday lives to become healthier. An get the care and prescriptions they need sooner. This is a great way to make your life better, save time, save money, and save a lot of hassle with the ability to find a doctor that takes your insurance and how long you'll have to wait to see the doctor. It's services that you should pay for, but for the price you deserve, which is free. Try the app today!