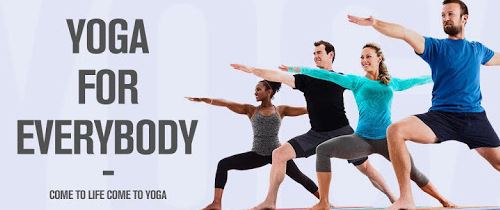 Getting in the zone and relaxing is hard, especially after a busy day. Between work, school, social and other commitments, chances are high that you are busy, stressed and could need a breather. But, how can you do that in an easy way that does not take up too much time? That is where Daily Yoga - Yoga Fitness Plans comes in. Read on for a review of the app, as well as some of its noteworthy highlights.
Daily Yoga: Workout & Fitness
Price: Free
Category: Health & Fitness
Version: Varies by device
Developer: Daily Yoga Culture Technology Co., LtdHealth & Fitness

Uninstall the app:
1. Go to Settings menu
2. Choose Apps or Application manager
3. Touch the app you want to remove
4. Press Uninstall.
Daily Yoga - Yoga Fitness Plans offers a free collection of exercises to help you stretch, move and achieve a sense of calm in your body and soul. It can help you stay safe and be active no matter what the day throws at you. It has one of the largest pose bases of any tablet or mobile app, and encourages yogis and yoga enthusiasts around the world to keep up with their practice.

Benefits and Highlights of the Mobile App

The cool features and functions of the app are numerous. Check out some of them below:

Classes for every body: The app offers 100+ yoga, pilates and meditation classes for all levels. Whether you have been doing yoga for years, or are just starting out, there is something for you. Beginner tutorials help you achieve changes in about two weeks.

Learn from a Master: 20 worldwide yoga masters, who are leaders in yoga styles and educating others on its benefits, teach classes on weight loss, sleep habits and how to relax. They also help app users find ways to make yoga work for their current goals. While anyone can try yoga, all sessions are conducted in English.

Become Part of a Community: Join yogis and fitness junkies across the world in the art of yoga. Yogis will find places to discuss their experience, and can tag and encourage others to complete classes. Users can follow Yoga Tips to improve how they stretch, and view recipes designed for weight loss. Feel a sense of community while you get in shape and achieve inner peace.

Create Your Own Plan: If the app's default plan does not align with your interests and needs, create your own. With the Private Yoga Plan feature, you can plan your 7-day exercise cycle as you see fit. Choose which days you want to work out, and which ones should be designated rest days. This feature is best for those who have previous yoga experience and those who know their body's abilities and limitations.


Choose what Works for you: With sessions ranging from five to 70 minutes, users can select the classes that fit into their personal schedules. There is also a Dark Mode, so eye strain can be prevented if working out during hours when it is not very light. Furthermore, instruction is available in seven languages (English, Japanese, Korean, Spanish, Chinese, German and French) to users around the world.

Keep Track of Your Use: Your data from devices, such as a smart watch, can be tracked. See your exercise, duration and heart rate to add to your exercise total and crush your goals.

Do we recommend you install the Daily Yoga - Yoga Fitness Plans App?

We highly recommend that you download the Daily Yoga - Yoga Fitness Plans app today. It gives you the tools, knowledge and motivation to start or continue yoga in an inspiring way, while offering personalized, easy-to-follow classes to keep you on track. What do you say? Get stretching and strike a pose. With this app, you will be saying 'om' in no time.