Feel the Groove With the Deezer Music Player A quality music player is often hard to find. Feel the musical groove with the Deezer Music Player on your smart device. This app has so many features that new music and genres are easy to find. Learn all about Deezer's benefits so that you can download the app right away.
Global Reach and Millions of Tracks
Your country of origin isn't the only place with a top-40 music list. Every music player has your local hits, but global reach is nearly always overlooked. Discover global phenomena with music from across hundreds of nations. There are potentially thousands of songs that you might enjoy, and they can come from any corner of the world. Type in a song name or genre. Browse through playlists created by music lovers like you. There are many ways that a song can be discovered through Deezer
Deezer Music Player: Songs, Playlists & Podcasts
Price: Free
Category: Music & Audio
Version: Varies by device
Developer: Deezer Mobile

Uninstall the app:
1. Go to Settings menu
2. Choose Apps or Application manager
3. Touch the app you want to remove
4. Press Uninstall.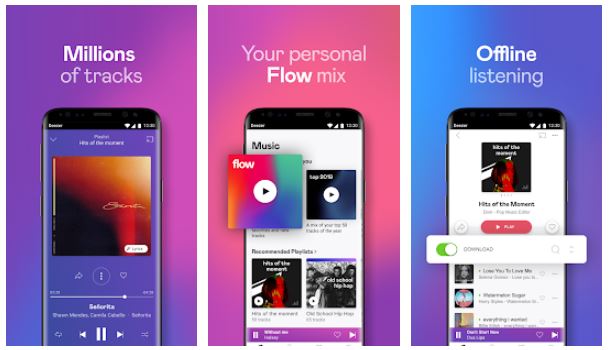 Playlist Versatility
Sorting through millions of songs is exhausting. Deezer simplifies your search with available playlists from their experts and fellow listeners. Find decade lists, specific genres and artist playlists on Deezer. Listening to an album in the traditional sense is possible too. You can even be the creative one and add your own list to the site. Other listeners can benefit from your song grouping as you appreciate other lists.
Know Your Songs
Everyone has encountered that dilemma where you hear a song, but you have no clue who sings it or the title's name. Deezer offers SongCatcher in the app when you install it. When you hear the song, activate SongCatcher. You can learn the song's title and save it to your favorites. There are no longer any worries about a song that you just can't put your finger on.
Lyrics Included
Singing along to your favorite song is possible with Deezer's included lyrics. Tap on the lyric list to see the words in real time. It's not quite karaoke, but you can learn the words so that singing the song is accurate and free from confusion. Knowing the words can help you get through a difficult day in many cases.
Subscriptions Available
Deezer does offer a subscription for their services. With a monthly fee, you can enjoy music without any ads. Skip songs that you don't like without any limitations. The music quality is even better as you move from song to song.
Offline listening is possible so that you save on data fees or if you deal with Wi-Fi connectivity limitations. Deezer's subscription makes your musical escape a dream every time.
Download Whenever Necessary
Regardless of your subscription status, Deezer gives you downloading options for any playlist or song. You may have an upcoming flight where you won't have streaming abilities, for example. Collect the songs and playlists that you need before the trip. You simply need enough storage space in your device to keep the songs going. The downloading option can also help if you have data limitations on a cellular plan.
Appreciate Those Recommendations
This mobile app will "learn" about your likes and dislikes as you favorite a song or create a playlist. Keep an eye out for recommendations that pop up on occasion. They might be in the form of a new release or an exciting genre.
As you browse through the recommendations, your experience is further refined by the app's internal algorithms. At some point, items might appear on your main page that are perfectly suited to your tastes.
The beat is never far away with Deezer on your phone or tablet. Listen every day to hear the latest songs from the hottest artists. From a favorite podcast to exciting track, Deezer keeps you going with every genre possible.